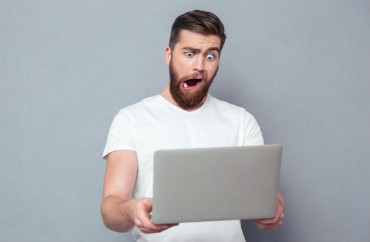 As the Department of Education's Office for Civil Rights wraps up Title IX investigations of various colleges, it is coming to some curious conclusions about what makes a college's investigation of sexual misconduct pass muster with the feds.
In the case of Occidental College, the conclusion is that deficiencies in due process can be magically fixed with a reduced punishment for the accused student.
The Foundation for Individual Rights in Education scrutinized OCR's recent "findings letter" to Occidental, noting that the office approved the college's reduced sanctions against two accused students who had appealed:
In one case, the sanction was reduced after the hearing panel reconsidered the case due to a procedural error and found him responsible for a lesser offense. In the second case, the dean of students "agreed that the respondent was put at a disadvantage procedurally because he was not allowed at any time to face the hearing panel," having been "required to participate in the hearing by Skype for the entire proceeding." She therefore reduced his sanction "in the interest of justice."
This passed muster with OCR, it said, because
the evidence showed that the College was attempting to balance the due process rights of the respondent with the rights of the complainant; the complainant was notified and given an opportunity to provide input. The modified sanctions were still within College guidelines.
Nobody should be pleased with this half-assed version of due process that the feds are blessing, FIRE says:
If an accused student has not been given a fair hearing, and procedural errors subsequently call into question the accuracy of the outcome, the correct remedy is a new hearing through which fact-finders may reach a more reliable conclusion. …

[OCR's approval] facilitates meting out light punishment to a set of individuals that almost inevitably will include both guilty and innocent students, as if justice were something that could be effected by averaging the culpability of all respondents.
FIRE sees this Occidental resolution as giving the green light to other colleges to simply lighten punishments when accused students complain about the basic unfairness of the proceeding itself – rather than give them "meaningful procedural safeguards" in the first place.
Read the FIRE post and OCR's findings letter.
Like The College Fix on Facebook / Follow us on Twitter
IMAGE: Dean Drobot/Shutterstock