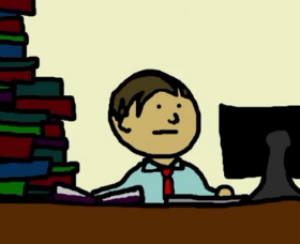 The National Labor Relations Board's Pittsburgh-area office just ruled that Duquesne University can't stop its adjunct faculty from unionizing, and the president of the Catholic school is pissed off.
Working off an earlier regional board ruling that allowed Pacific Lutheran University adjuncts to unionize – also over the vociferous opposition of the religious school – the board's regional office relied on two adjuncts' testimony that "they performed no religious functions in their teaching and that Duquesne never expressed any expectation that they perform any such functions," the African-American newspaper New Pittsburgh Courier reported.
President Charles Dougherty released a scathing statement promising an appeal. He argued the NLRB not only ignored "decades of court rulings," but as a "secular government agency" the board rejects the school's very "identity" and "has demonstrated no understanding or commitment to our mission."
Referring to the regional office's claim that exempt faculty must have religious duties, Dougherty said bureaucrats "should not be determining whether we are religious enough by their own standards."
The Courier quotes an adjunct member who's also a priest in the Pittsburgh diocese, who said Duquesne's justification was not "religious license" to do "the wrong thing" by underpaying faculty.
Read the Courier and Dougherty's statement.
h/t Campus Reform
RELATED: Feds throw open the door to adjunct faculty unionizing at religious schools
Like The College Fix on Facebook / Follow us on Twitter
IMAGE: Tolarian Community College/YouTube
Like The College Fix on Facebook / Follow us on Twitter