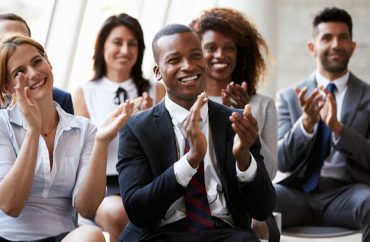 But won't enforce interim rules like Obama officials did
No one was sure exactly what Education Secretary Betsy DeVos* intended to change in Obama administration guidance on Title IX enforcement when she spoke generally in favor of due process and in disdain for "rule by letter" last week.
Some details are finally coming out, including permission for schools to use a higher evidence standard than the one imposed in Obama guidance.
Daniel Henninger, deputy editor of The Wall Street Journal's editorial page, reports that "senior officials" in the Department of Education have said interim guidance will "immediately" allow colleges to raise their evidence standards to "clear and convincing" – roughly 75 percent confidence.
A related 75-percent standard ("clear and persuasive") was used by Princeton University, for example, before Obama's Office for Civil Rights threatened to revoke the Ivy League school's federal funding if it didn't adopt the "preponderance" evidence standard.
That "more likely than not" standard was imposed three years earlier in OCR's "Dear Colleague" letter that required a slew of changes to Title IX practices.
MORE: DeVos promises to overhaul 'failed' Title IX system – through legal means
According to Henninger, the interim guidance will also tell schools "they should give equal legal treatment to both parties in these cases, as in the calling of witnesses or the presence of attorneys."
In a break from the previous administration's practice, though, DeVos won't threaten enforcement against universities that don't comply with the interim guidance, which should come out "in the next week or two," as the department opens a formal notice-and-comment rulemaking to devise permanent rules.
Obama's OCR refused to put its Title IX directives through notice-and-comment, while treating them as legally binding.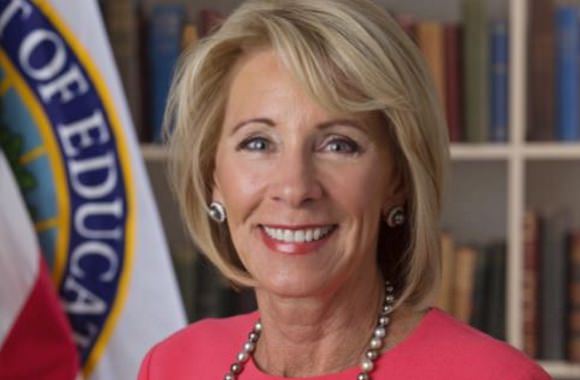 Henninger continues:
Mrs. DeVos is not going to threaten to withdraw a school's federal funding, as happened with the Obama diktat. That hammer likely won't be necessary.

By now most institutions want a modus vivendi on this issue to replace what had become a crudely run jihad by left-wing lawyers in the Obama Education Department and the network of ideological enforcers their order created on the nation's campuses.
He notes that University of California President Janet Napolitano "of all people" made the "most definitive criticism" of Obama's Title IX enforcement practices in a law review article after she left the Department of Homeland Security, criticizing the "ambiguous legal requirements" that left colleges open to federal wrath based on whims of interpretation by the feds.
Meanwhile, former Vice President Joe Biden recently said on a recorded teleconference with sexual-assault activists that people who criticize his administration's Title IX overreach were like "Nazis" who marched in Charlottesville last month.
MORE: Joe Biden compares supporters of due process to 'Nazis'
IMAGE: Shutterstock
Like The College Fix on Facebook / Follow us on Twitter