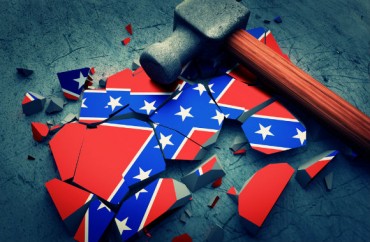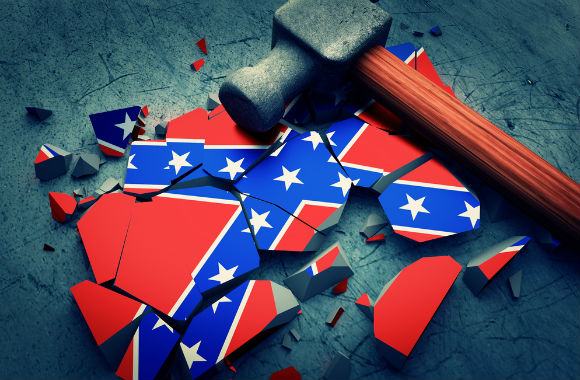 The district attorney in Durham, North Carolina has dropped all felony charges against a North Carolina Central University and seven others in the case of a toppled Confederate statue last summer.
The Daily Tar Heel reports Takiyah Thompson and cohorts still face a trio of misdemeanor charges including "defacing a public building or monument and injury to real property."
Thompson didn't waste any time blasting the fact that not all charges were dismissed.
"Since these outrageous charges were filed against us, thousands upon thousands of people from across the country have called the DA and other city officials demanding the charges be dropped," she said.
Thompson also commended Durham activists for showing up "to every court appearance" and for "tirelessly struggl[ing] to topple this racist, white supremacist system."
And that wasn't all. Local activists said they were going to file charges against "the system":
"It is clear that the courts, the police and other government institutions conspire against the lives of poor people, people of color, queer people and so many more every single day," Raul Jimenez, another arrestee, said in a statement. "The courts consider 'injury' to property of utmost importance; we say the ongoing injury of people's lives is what really matters."

The People's Tribunal, a Durham group of community organizers, met on Jan. 13 at CityWell Church to discuss racial injustice. The Tribunal leveled charges against institutions that Jimenez said should be on trial instead of the protesters, including city, state and national officials.

A press release from Defend Durham said the group would charge the institutions with conspiracy and obstruction of justice to protect and uphold white supremacy, collusion with special interests to profit off the misery of communities of color as well as poor and working-class people, negligent and serial homicide: in public jails and detention centers and real crimes against the people: racism, homelessness, choosing profit over people.
Last August, an NC Central University professor suggested Thompson should get a scholarship for her act of vandalism, lauding "her ability to use her political-science education to the benefit of the community."
MORE: Confederate descendant sues U. Texas pres. over statue removal
MORE: Art prof doubles down on defense of Confederate monuments
IMAGE: Blade Tucker/Shutterstock
Like The College Fix on Facebook / Follow us on Twitter