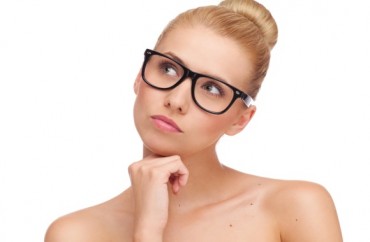 A doctoral candidate at the University of North Dakota recently published a research paper that argued one way to make Science, Technology, Engineering and Mathematics more inclusive for women is to make it "less competitive."
Laura Parson suggests that females enrolled in such studies suffer from "the masculine nature of STEM education" in her research paper "Are STEM Syllabi Gendered? A Feminist Critical Discourse Analysis." To rectify the issue of reinforced gendered messages, Parson essentially proposes that STEM courses could offer "less competitive teaching methods."
"Although the corpus of syllabi explored was small, the findings from this exploration support the view of STEM courses as chilly," Parson posited in her paper. "This suggests that there is an opportunity for STEM courses to reduce the perception of courses as difficult and unfriendly through language use in the syllabi, and also as a guide for how to use less competitive teaching methods and grading profiles that could improve the experience of female students."
The recommendation prompted higher education pundit and Professor Steven Hayward to note the concept ran contrary to the feminist spirit.
"In other words, dumb it [the STEM curriculum] down and practice grade inflation for the girls in the class, who are no different from boys, don't you ever forget," Hayward wrote recently on Powerline.
Parson did not respond to The College Fix's repeated requests for comment to address her findings and Hayward's critique.
For her paper, published earlier this year, Parson studied how linguistic features, such as pronouns written in syllabi, help reinforce anti-female stereotypes in STEM fields. Her overall conclusion was that STEM syllabi are biased in favor of men. Yet, on page 111 of her paper, Parson concedes that "exploration of the STEM syllabi in this study did not reveal overt references to gender, such as through the use of gendered pronouns."
She still concludes, however, that "language used in the syllabi reflected institutionalized STEM teaching practices and views about knowledge that are inherently discriminatory to women and minorities by promoting a view of knowledge as static and unchanging, which is a masculine concept of knowledge…and by promoting a chilly climate that marginalizes women."
Also mentioning that the syllabi included prerequisite knowledge and skills — a common feature found throughout academia — Parson stated that this "creates an even more intimidating view of the [STEM] course."
"[T]he language used in this corpus of syllabi created an impression of extremely difficult courses, which contributes to the chilly climate in STEM courses, and would be prohibitive for those not confident in those areas, such as women and minorities," she added.
At least one female college student majoring in a STEM field dispute Parson's conclusions.
Elle Scott, a Notre Dame junior majoring in mechanical engineering, told The College Fix in an email that "the idea of using less competitive teaching methods to give female students a better opportunity to succeed sounds sexist. It implies that female students aren't naturally as smart as male students and that they need extra support in order to level the playing field."
"Female students shouldn't be given an advantage because we are just as smart and have the opportunity to do just as well as males," Scott added. "Moreover, the gap between the number of male and female engineering students continues to close. While it may have been a male dominated field ten years ago, it is now becoming closer to a fifty-fifty split."
RELATED: UC-Santa Barbara 'Womxn of Color Conference': 'World tries to shame, erase our existence'
Like The College Fix on Facebook / Follow us on Twitter
IMAGE: Shutterstock