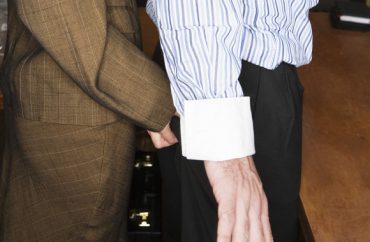 Pigs have flown.
Washington State University expelled a freshman female student two years ago after finding her responsible for sexually assaulting a male – and she claims that the complaint was driven by the man's embarrassment.
BuzzFeed unearthed the 2014 case, which involves drinking games, an affirmative request for a condom and a host of people eavesdropping outside the room where the sex happened.
The teasing of the man and rumors that he didn't want to have sex with "Rose" – the expelled student's middle name – reached a resident adviser, who reported the incident for a Title IX investigation.
Rose filed a "countercomplaint" against the man, but the school shot it down:
"Who was most in control in the situation? Was one party engaging in isolating behavior? Who was less intoxicated?" are the main questions investigated, [WSU Title IX Coordinator Kimberly] Anderson said. It often comes down to small actions and text messages or photos. …

The [Office of Equal Opportunity] determined Rose was "more likely than not" less intoxicated than the male student, based on the accounts of the male students' friends.
The finding wrecked Rose's year: She was kicked off her study-abroad program at the last minute and eventually tried to enroll at the nearby University of Idaho, which rebuffed her as a "risk" because of her disciplinary record.
Oddly, WSU didn't prevent Rose from seeing the man because she said she needed to work on campus to support herself, though she had to disappear to the back of the cafe where she worked when he came in.
Rose filed a Title IX complaint with the Department of Education's Office for Civil Rights, which is ongoing.
She told BuzzFeed that she was recently laid off from a minimum-wage job. Rose said she was accused "because his friends were making fun of him for sleeping with me" because she is "short and overweight."
Read the story, which includes documents and evidence from Rose's case.
h/t The Chronicle of Higher Education
Like The College Fix on Facebook / Follow us on Twitter
IMAGE: Volt Collection/Shutterstock
Like The College Fix on Facebook / Follow us on Twitter