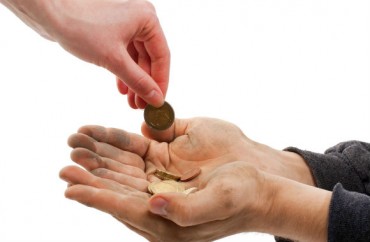 If women are really treated as badly in America as feminists say they are, why do they seem so … privileged?
That's the question posed by Toni Airaksinen, a student at women's college Barnard, which is affiliated with Columbia University.
Airaksinen writes in Quillette, a magazine that promotes "free thought," that her Barnard peers often "display conspiratorial glee when they make fun of and delegitimize men's issues" such as academic underachievement, to say nothing of male-heavy psychological problems and social ills.
She was "seduced by feminist ideology" when she started taking women's studies classes, but "real life taught me" that men suffer more than women in many ways – much higher rates of suicide, schizophrenia, autism and alcoholism, not to mention incarceration:
62% of the homeless population is male. Men are also 9x more likely to die homeless. In my experience living in NYC, homeless males outnumber females sleeping on the streets by at least 10:1, sometimes by much more. Unfortunately, neither men's issues nor homelessness are glamorous activist domains.

Additionally, 85% of black homicide victims are male. The last time I brought this up in a conversation, a white feminist scoffed and said "well that's their fault," which implied that victims of gang violence somehow deserved it. …

For me personally, I've learned that while being a female puts me at a higher risk of facing rape and domestic violence, it also has served as a shield against street violence, homelessness, poverty,  academic failure, functional illiteracy, gun violence, and involvement in the criminal justice system. Once I took off my feminist blinders, I realized that I was fabulously privileged.
Up next tomorrow for @QuilletteM, why we need to add men's issues/men's rights to the Women's studies college curriculum!

— Toni Airaksinen (@Toni_Airaksinen) April 18, 2016
Airaksinen calls on professors at women's colleges, which are dominated by "upper-middle class" students, to teach on these fraught subjects without the snark:
Women's colleges, and private colleges in general, effectively quarantine young women in protective bourgeois maternal bubbles. Students are sheltered both physically and academically from the ravages that face men. …

How can we create a truly equal society when male-specific issues aren't just ignored, but laughed at?
h/t #RepealVAWA
Like The College Fix on Facebook / Follow us on Twitter
IMAGE: Tamas Panczel-Eross/Shutterstock