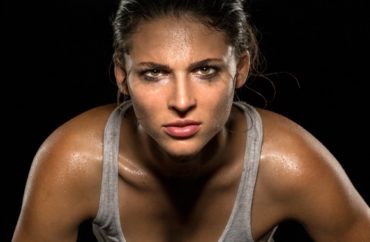 A feminist writer is set to host a martial-arts themed workshop to teach people to combat "hyper-masculinized approaches to journalism."
"Heavy Breathing: Martial Arts for Feminist Journos" will be held this Sunday in San Francisco, Calif., and will be led by Sarah Burke, whose writing focuses on "art, identity, social justice, internet culture, feminism, and the intersections therein."
Burke, who helped develop her feminist wits by co-founding Anti-Lab, an open resource center for "resistance projects that were anti-fascism, anti-racism, [and] anti-patriarchy," designed the journalism workshop to empower women, according to the event description.
"In this experimental workshop attendees will collectively undermine the historic valorization of hyper-masculinized approaches to journalism," it states.
During the free workshop, participants will learn "to value approaches of empowered passivity through practicing the feminist concept of 'circlusion' (the antonym of 'penetration') and the martial arts concept of 'ukemi,' the art of receiving a throw," the description adds.
Burke told The College Fix that while "there won't be actual martial art involved" during the workshop, participants will be asked to engage in "movement exercises based on martial arts principles."
The workshop will be held by the Heavy Breathing initiative, which offers workshops every month combining physical activity with group discussions related to art. Previous workshops include a yoga-themed "movement session" and a "spoken word meditation" themed around the history of dance.
Body movement may help produce productive feminist discourse, according to the initiative.
"Critical discourse often feels heady, abstract, and divorced from the body," the Heavy Breathing website states. "How do conversations change when we are moving our bodies and out of breath? What new modes of thinking become possible?"
While Burke was unable to comment further to The College Fix on her martial-arts themed session to fight masculinity in journalism, citing time constraints, the session does seem relatively popular for a local workshop, as 25 people have RSVPed and 150 people have indicated interest in attending, according to Facebook.
Heavy Breathing, the sponsoring organization, did not respond to requests for comment from The College Fix.
MORE: Feminists sue university for not protecting them from 'hostile' Yik Yak comments
Like The College Fix on Facebook / Follow us on Twitter
IMAGE: Shutterstock