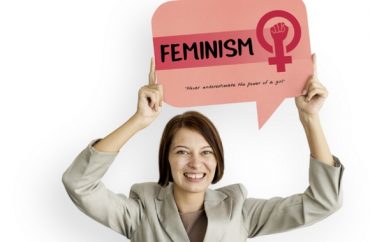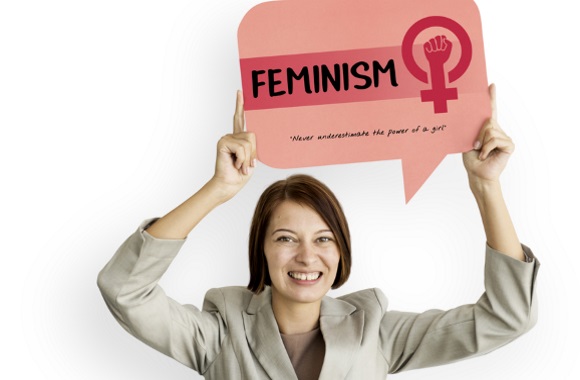 'The procedures are frequently so unfair as to be truly shocking'
It may surprise you that the loudest voices advocating for due process and fair treatment of college students accused of sexual misconduct have not been misogynists, as "believe the survivor" activists would like you to believe (without evidence, of course).
They often haven't been political conservatives, either.
Four self-identified feminist law professors from Harvard filed a submission with the Department of Education's Office for Civil Rights Monday, asking it to bestow "Fairness for All Students Under Title IX."
They have "researched, taught, and written on Title IX, sexual harassment, sexual assault, and feminist legal reform," and they argue that OCR's direction under President Obama has led colleges to infantilize women, discriminate against students of color, censor protected speech and turn relationship disputes into "stacked" proceedings that help neither accuser nor accused.
Elizabeth Bartholet, Nancy Gertner, Janet Halley and Jeannie Suk Gersen (below) were among 28 Harvard Law professors to sign a letter published in the Boston Globe in 2014 that called out the university for a new policy that imposed kangaroo courts on accused students.
MORE: 'The Hunting Ground' is 'propaganda,' say Harvard Law profs
The four also joined 15 colleagues in denouncing the campus-rape documentary The Hunting Ground as "propaganda" that smeared a Harvard Law student who had been cleared by every body that heard the case. (A grand jury even refused a prosecutor's request to indict him, a very rare occurrence.)
They attached their published scholarship and writing to the 71-page submission, including Halley's 2015 Harvard Law Review article and Gersen's 2017 Chronicle of Higher Education essay "The Sex Bureaucracy" co-written with her husband, fellow Harvard Law Prof. Jacob Gersen.
Black lives matter even when they're accused of rape
Contradicting the party line set by former OCR chief Catherine Lhamon, the four scholars said OCR's 2011 "guidance" – which set a low evidence standard and revoked common protections for accused students – "does not itself have the force of law and could not add new obligations for regulated parties."
Yet Lhamon and her predecessor responsible for the 2011 guidance, Russlyn Ali, threatened colleges with the "institution-wide cutoff of all federal funding" for not making changes "that had never before been considered legally required by Title IX."
If Obama's OCR had bothered to do a proper rulemaking with notice and comment, it could have spared colleges from making a draconian "overcorrection" that went beyond OCR's own guidance, eroding confidence in adjudications and resulting in much litigation:
Definitions of sexual wrongdoing … often include sexual conduct that is merely unwelcome, even if it does not create a hostile environment, even if the person accused had no way of knowing it was unwanted, and even if the accuser's sense that it was unwelcome arose after the encounter. The definitions often include mere speech about sexual matters. They therefore allow students who find class discussion of sexuality offensive to accuse instructors of sexual harassment. …

MORE: Criticizing 'The Hunting Ground' violates Title IX?

Though OCR did not require schools to treat accused students unfairly in the investigation and adjudication process, its tactics put pressure on them to stack the system so as to favor alleged victims over those they accuse. The procedures for enforcing these definitions are frequently so unfair as to be truly shocking. Some colleges and universities fail even to give students the complaint against them, or notice of the factual basis of charges, the evidence gathered, or the identities of witnesses.
The law professors urge OCR to touch the third rail of campus sexual-misconduct procedures: "the disproportionate impact on racial minorities of discipline for campus sexual misconduct."
Halley (below) hammered this home in prepared testimony for a 2015 Senate hearing on campus sexual misconduct, citing her roles at Harvard and Stanford in aiding both accusers and accused and participating in adjudications.
The "rate of complaints and sanctions against male (including transitioning to male) students of color is unreasonably high," and students considered marginalized in any way are hurt most by the absence of due process, she said. (Gertner [below] also submitted as testimony the same American Prospect essay she included in the OCR submission.)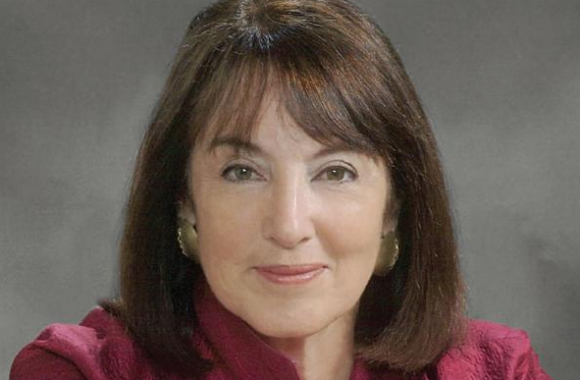 MORE: Black student cleared of rape after five years in prison tells his story
The four professors remind OCR that it has conducted disparate-impact investigations in elementary and secondary schools:
Our experience as lawyers and researchers in this area leads us to fear a significant risk of race discrimination in college discipline cases. That risk must be transparently analyzed as part of the project of enforcing sex discrimination law.
HLS profs also urge exam of possible disporportionate impact on minorities. (Many of the most troubling such cases also have white accusers) pic.twitter.com/KPpQV9w74Z

— KC Johnson (@kcjohnson9) August 22, 2017
Keep preponderance 'only if all other requirements for equal fairness are met'
The feminist legal scholars assail OCR's failure to consider the massive conflicts of interest that its guidance has encouraged, particularly colleges designating the same person or office to both investigate and adjudicate, if not more than those two functions:
Many Title IX offices run all the different functions in the process, acting as prosecutor, judge, jury, and appeals board. Appeals are to an administrator in the institution's Title IX apparatus, rather than to a person who is structurally independent and not invested in the outcome. Some Title IX officers even take on the role of advisor to an accuser through the process of complaint, investigation, adjudication, or appeal, which means they are not neutral. …

Compounding matters, many institutions follow the "investigator only" or "single investigator" model, wherein the investigator is also the adjudicator. … Neither accuser nor accused can guess what additional evidence to offer, or what different interpretations of the evidence to propose, because they are completely in the dark about what the investigator is learning and are helpless to fend off the investigator's structural and personal biases as they get cooked into the evidence-gathering.
Bartholet (below), Gertner, Halley and Gersen call out the lie offered by Lhamon and her rape-culture allies that OCR's mandated procedures are above-board because they use the preponderance-of-evidence standard from civil cases:
But civil trials have many features that have been developed over centuries to produce an overall system fair to both parties, including an independent and neutral initial decisionmaker and appeal body, legal counsel, a hearing with rules of evidence, and a right of appeal that relates to all aspects of the decision.
MORE: Critics of pro-accuser legislation flood Senate committee with testimony
They make clear they aren't recommending that OCR require colleges to report campus rape claims to police, the subject of some state legislation, nor that colleges can simply pass off reports to the police.
But they offer a list of basics that OCR should require of colleges, including a return to the Supreme Court's nuanced definition of "sexual harassment"; provision of charges, evidence and witnesses to both parties; the ability to participate "in real time" in a hearing and bring attorneys who are allowed "to speak"; create more structural separations between different university components; and allow appeals "on any grounds."
Throwing down the gauntlet against Lhamon & Co., the feminist law professors say they approve of the preponderance standard – "only if all other requirements for equal fairness are met."
The document also rebuts assertion that b/c civil system uses preponderance of evidence, no problem w/campus tribunals doing likewise: pic.twitter.com/N7J4864cyH

— KC Johnson (@kcjohnson9) August 22, 2017
If you want to hear more about the professors' experiences representing students in proceedings and studying the pitfalls of requiring campus bureaucrats to investigate criminal allegations when there's money on the line, read their attached research – or just email them (their contacts are in the filing).
MORE: Don't encourage Trump administration to use guidance docs, Gersen says
Like The College Fix on Facebook / Follow us on Twitter
IMAGES: Shutterstock, Humanities Commons, WBUR, Beacon Press, Harvard