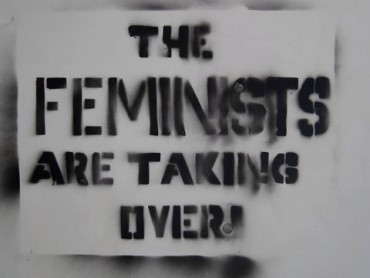 Two failed attempts to seed DePaul with prophylactics
After having its bubble burst on an aborted condom initiative, a feminist group is severing ties with DePaul University's student government.
It's the second condom-related failure this year for the self-described "radical leftist, anti-racist" Feminist Front, which tried to win over the Catholic school by citing a condom maker's "sexual health" survey.
The group decided to take its ball and go home after its referendum petition belatedly fell short of the 1,500-vote threshold to get on the ballot, owing to more than 200 "invalid" signatures, Feminist Front said in a Facebook post last week.
"This is disappointing for both us and the students of DePaul who showed significant interest in the referendum," the group said.
It blamed the student government for the high bar for referendum petitions compared to the low bar – just 100 signatures – to run for office. Student government "is not an effective method to air grievances to the campus," it said.
Feminist Front is pivoting to "campaigned [sic] based organizing," and though it will "continue to take action on sexual health issues," going forward it will focus more on "organizing actions that acknowledge the complexities of overlapping identities."
Reaction to the news was mixed. Several comments to Feminist Front's Facebook page criticized the Catholic school for its no-condom policy while a few said DePaul is simply following Catholic doctrine.
Matthew von Nida, student government president, directed The College Fix to its press release on the failed petition drive.
The release noted several student government efforts to address sexual issues on campus, including sponsoring events on sexual health and consent with the Office of Health Promotion and Wellness and "bystander intervention" training to stop sexual violence.
Feminist Front declined to lay out details of its future plans to The Fix.
STDs not relevant to sexual-health campus survey by condom giant
The group previously tried to get "on-campus access to free condoms and comprehensive information about contraceptive methods" via a student government resolution in February.
Under the guise of "sexual violence prevention," the resolution cited a 2014 report that ranked DePaul 113th out of 140 colleges for sexual health.
That report was a survey by condom maker Trojan, which omitted any references to sexually transmitted disease rates in its study and instead rated schools mainly on access to various sexual health services.
For example, universities were graded on areas such as "contraceptive availability – free or at cost" and the "hours of operation" for student health centers. Other categories include the availability of sexual assault programs.
Faintly acknowledging DePaul's Catholic identity, the resolution said any restrictions on "health materials" must have "a justification fitting for a diverse, multi-ethnic, multi-national, cross-religious campus unaffiliated to any church or religious institution."
Following that, the resolution demands "trigger warnings" in classes and sensitivity training for faculty members.
It also asked the administration to address "the current pervading attitude on campus" of "slut-shaming, white supremacy, body-shaming, cissexism, heterosexism" and "pick-up culture."
The student government press release it said it supports trigger warnings in classrooms and noted the Sexual Violence Prevention and Response Working Group will be presenting the idea to the university.
Feminist Front's interests go beyond prophylactics and trigger warnings.
On March 10 it shared an article that praised convicted terrorist Rasmea Odeh, a cause célèbre of Palestinian supporters, who claim she was falsely accused of bombing a Jewish university.
The group also promoted a November "emergency protest" march in Odeh's honor.
DuckDuckGo blocked this Facebook post
We blocked Facebook from tracking you when the page loaded. If you unblock this post, Facebook will know your activity.
Learn More
College Fix reporter Matt Lamb is a student at Loyola University-Chicago.
Like The College Fix on Facebook / Follow us on Twitter
IMAGES: Feminist Front/Facebook