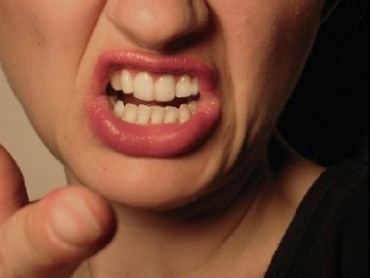 Some editors tried to make the entry more precise and less biased, but #YesAllWomen hate being corrected
In the wake of the UCSB shooting, feminist activists hijacked the narrative surrounding the shooting by creating the hashtag "YesAllWomen" – which collectively allowed Twitter users to share their thoughts on the plight of being a suppressed woman in today's society.
Very similarly, feminist activists are now attempting to hijack the way in which the shooting, and #YesAllWomen, is remembered online, by editing and re-editing the #YesAllWomen Wikipedia entry.
This editing and re-editing has become somewhat of an edit war, with well over 100 prior versions of the page since its creation in late May that document multiple changes back and forth.
Some citizen editors claim they are trying to make the site less biased through their edits.
"Edited article to be slightly more NPOV," one editor remarked. "It's still kind of a giant pile of feminist propaganda, though."
Another quipped: "…yep, more misandry. Humanity stupidity is a bottomless well."
Misandry is a hatred of men.
Those edits and similar ones did not go over well, as the ultra-feminist website Jezebel first reported, even insinuating men were behind the changes:
"Over the past several days, several individuals (presumably men) have made multiple attempts to edit the Wikipedia entry for #YesAllWomen in order to make it less 'misandrist,' " according to a June 6 article. "A few users have made edits to the article to debate the facts of the Isla Vista shooting."
"For instance, take (the) changes that call into question the motivation behind Elliot Rodger's shooting and allege that the #YesAllWomen hashtag 'ended up being used for misandry.' "
The notion that Rodger was insane as opposed to misogynistic did not fare too well on the page.
As recently as June 15, the page states: "After the killings, some commentators claimed that the killer was mentally ill, while others believed his beliefs and actions had been influenced by a misogynistic culture that rewards male sexual aggression."
"Claimed" he was mentally ill? This despite the fact that growing up, Rodger had seen psychiatrists, taken psychotropic medication, and a month before the rampage had the cops called on him by his own parents to check up on his mental instability.
Nevertheless, feminists do not deny the misandry or bias of #YesAllWomen. In fact, the #YesAllWomen Wikipedia page itself has been labeled within the scope of WikiProject Feminism, which is "a collaborative effort to improve the coverage of Feminism on Wikipedia."
With that, the biased tone of the entry is valid, some editors argue, in order to combat the more "neutral" points of view. As one editor explained: "Actually this whole article is about the reaction to what are considered gendered killings, so no, it's no undue."
But just how did #YesAllWomen get its start?
According to Mashable: "The tag originated on May 24 in a Twitter conversation involving writer Annie Cardi (@anniecardi) and another woman who has since changed her account to private to protect her identity, Cardi told Mashable. Cardi says she was the second person to use the tag (after her friend) and sees herself as a supporter of the phenomenon rather than an originator."
What started as a Twitter conversation between friends, quickly spread worldwide.
By May 25, around 61,500 tweets had included #YesAllWomen. Most tweets came from the U.S. and U.K., but some came from countries with more obvious and gruesome women's rights violations like Pakistan, Indonesia and Qatar. Women around the world have used the hashtag to recount everything from work place harassment to violent rapes.
However, if women have it so bad here in the U.S. in 2014, perhaps feminists would be better off focusing their time on the "war on women" and less time on the "war on Wikipedia edits."
College Fix Contributor Lauren Cooley is a recent graduate of Furman University.
Like The College Fix on Facebook / Follow us on Twitter
IMAGE: Floyd Brown/ Flickr