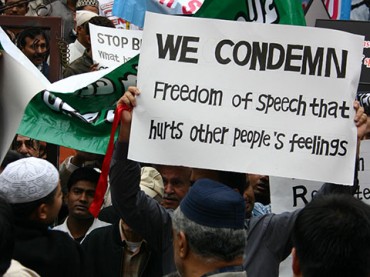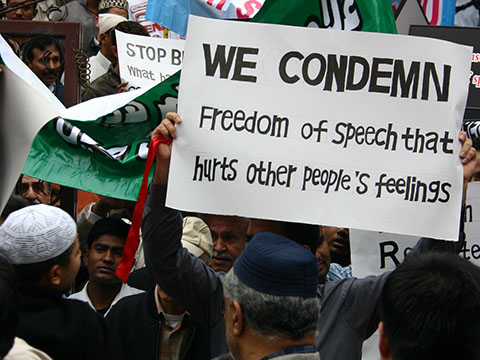 What is it with head-scratching student opinion pieces this week?
The editorial board of the The Pitt News at the University of Pittsburgh appears to be unfamiliar with the bedrock judicial precedents that protect its very right to publish.
Responding to the racist chants on a bus by frat members at the University of Oklahoma last week, the board correctly notes that "some legal experts" – you know, the ones who've actually read Supreme Court precedents – have assailed the school's expulsion of the alleged chant leaders as a violation of their First Amendment rights.
The board calls this legal analysis as "equally shocking" as the actual racist chants:
If we construe the Constitution in this manner, we are authorizing and perpetuating a racist culture that trickles down to the university level, making an entire group feel unwelcome on their campus.

While the Supreme Court famously noted in 1969 that students don't "shed their … rights at the schoolhouse gate," misconceptions about the First Amendment lead to overreaching, drastic conclusions. It's all too common to assume that you can say whatever you like because freedom of speech exists. In addition, the framers of the Constitution created the First Amendment to criticize government authority, not necessarily to ostracize others.
Right, that's what the First Amendment is for.
Without citing any legal precedent whatsoever, the board says the University of Oklahoma "cannot allow students to use such harmful banter without consequence" because it would violate the Civil Rights Act.
It approvingly cites an argument by a law professor with no listed First Amendment scholarship that racist chants on a bus, in and of themselves, count as a "substantial disruption" under the Supreme Court's Tinker ruling. Good luck finding a court willing to consider applying a high school precedent to a public university, to say nothing of the substantial-disruption threshold.
It's sad that college students think this is convincing reasoning:
Tolerating such racist language instills a poor reflection upon the school. As a part of a university, students should abide by its policies — with freedom comes responsibility, especially with our essential First Amendment right.

Raving about lynchings might seem innocuous to frat members, but this discourse doesn't belong at a higher learning institution — or anywhere. If such behavior is excused at the university level, it could seep into modern society.
Right, because these two punished students have been so celebrated in public opinion. And in a sign that the newsroom thesaurus is getting used:
We don't have a place on our campuses for this barbarous apartheid.
Like The College Fix on Facebook / Follow us on Twitter
IMAGE: Sam Graham/Flickr