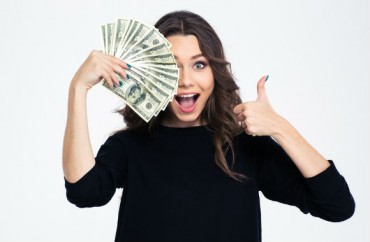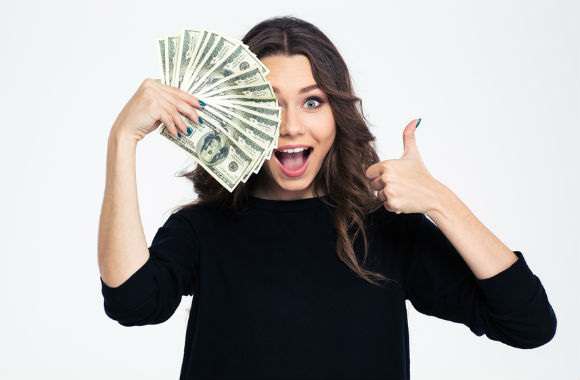 Pay them based on a 'subscriber model,' not tenure
An adjunct professor at New York University who comes from the world of financial services has a message for his fellow adjuncts: Your union isn't helping you.
Paul Tice, executive in residence at NYU's Stern School of Business, laid out his ideas for overhauling how adjuncts are paid in a recent op-ed for The Wall Street Journal.
The university has recognized the adjuncts' union, affiliated with the United Automobile Workers, since 2004. UAW Local 7902, also known as ACT-UAW, was formed in 2002 and has more than 4,000 members. It also includes part-time faculty at The New School, another private university in New York City.
Unionization functionally freezes adjuncts where they are financially, "providing unions with a permanent class of dues-paying members and universities with a perpetual supply of low-cost labor," Tice wrote in the Jan. 3 op-ed.
In an email to The College Fix, he summed up his recommendations as a "market-based approach that is performance-driven and advocates for a greater share of tuition dollars for teachers, which should be non-controversial."
Must implement 'performance-driven practices'
The former hedge fund manager's experience with academic unions started with his new position as an adjunct professor of finance, which requires him to pay 1.44 percent of his salary to ACT-UAW, he wrote.
Unionization is exclusive to part-time faculty at NYU; full-time and tenured professors are not required to adhere to the unionization policy.
Tice questions whether the UAW has a vested interest in higher education, so much as an economic interest. He calculates that unions collectively can make up to $450 million a year just on annual dues from adjuncts, based on an average salary of $30,000 and a dues rate up to 2 percent.
The targeting of adjuncts is driven by the search for greater membership as unions of all stripes – "private- and public-sector, education-related and not" – rapidly decline, he said.
At NYU, any adjunct who teaches the equivalent of a full-semester course that meets three times a week is required to pay dues, whether or not they formally join ACT-UAW, according to Tice.
Adjuncts generally earn the equivalent of minimum wage for a 12-week course with more than 25 students, "after factoring in time for class preparation, office hours and grading," Tice said.
Unions won't solve #highered's problems, writes Paul H. Tice https://t.co/hGSoiBsywr "Unionization will mainly reinforce the status quo, providing unions with a permanent class of dues-paying members and universities with a perpetual supply of low-cost labor." #economy

— Stephen Landry (@landryst) January 4, 2018
MORE: Professor claims union reps harassed adjuncts before close vote
Even worse, most are not "hobby professors" like him, but "highly educated" professionals who must "cobble together part-time positions at multiple institutions" to earn a living. Their primary usefulness to colleges is "keeping down the student-to-faculty ratio" while letting tuition money flow to non-academic priorities, Tice claims.
He argues that colleges should create a competition-based system for all professors based on student demand, regardless of tenure or title, and pay them based on a "subscriber model."
That's in keeping with "some of the best performance-driven practices from Wall Street and Silicon Valley," Tice says. Pay rate and tenure status should be mutually exclusive, "as in the typical investment bank, where vice presidents often get paid more than managing directors."
Tice acknowledges a tradeoff in his proposal. If 40 to 50 percent of tuition dollars were paid as teacher wages and benefits, up from the 30 percent average today, the number of teaching positions would fall and adjuncts would face "tighter vetting."
But the financial incentives could lead tenured professors to once again teach "larger foundational lecture courses, where their knowledge base and experience have been sorely missed for years now," according to Tice.
Socialists agree the union hasn't improved 'poverty wages'
Tice has previously been criticized in the Stern School's graduate student newspaper as an "outspoken denier of climate change."
But on the matter of adjunct unionization, his criticism echoes that of the International Committee of the Fourth International, a socialist organization.
In a report last year blaming UAW for ignoring NYU adjuncts' vote to strike, World Socialist Website markes largely the same argument as Tice:
In 2009, [adjuncts] comprised almost two thirds of university instructors, whereas in 1969, the number was about one-fifth. The typical adjunct earns about $20,000 to $25,000 per year, a small fraction of the pay received by a full time professor. …

Under these conditions the UAW and other faculty unions function as little more than cheap labor contractors. …

After overseeing the destruction of hundreds of thousands of jobs in the auto industry over the past three decades, the UAW has sought to offset the massive shrinking of its dues base by organizing workers in the service industries, including adjunct faculty. … However, poverty wages persist.
MORE: Feds throw open door to adjuncts unionizing at religious colleges
Executive-in-Residence Paul Tice discusses how #Trump should address climate change regulation rollback w/ @Varneyco https://t.co/RSfxFuAi2N

— NYU Stern (@NYUStern) April 3, 2017
'Most of what they appropriate has no connection to the classroom'
Tice told The Fix the subject of adjuncts and unions "was fairly new to me" before he wrote the op-ed. He hasn't discussed his ideas with students because it's not relevant to his class: "I personally think that would be inappropriate."
Asked if he's received criticism from other adjuncts who seek to unionize, Tice said "I am sure there are some out there," but he did not cite specific criticisms he's heard.
"I tend to agree with the author's view of the unionization he describes here, especially the notion that academics will be represented by UAW," Glenn Ricketts, public affairs director for the National Association of Scholars, told The Fix in an email.
"Bureaucratic bloat is one of the major factors driving increasing educational costs, while the salaries of even full-time faculty have only increased minimally since 2000," Ricketts said.
Most adjuncts have doctorates but they serve as "coolie labor" that prop up colleges, he said. The term originally referred to the indentured servants on British sugar plantations in the Caribbean, and later became a racial slur for low-wage immigrant laborers in America, according to NPR.
MORE: Adjuncts reject unionization in lopsided vote
The only way to fix the dire financial picture for adjuncts is if "governing boards decide to take a closer look at their annual budgets and realize that most of what they appropriate has no connection to the classroom," Ricketts said.
As long as there's an "ever-proliferating numbers of Deans of Potholes with six-figure packages and adjunct instructors with peanut," unionizing will help the union more than the adjuncts, he predicted.
ACT-UAW did not respond to a Jan. 4 email query or Facebook message and phone call on Wednesday. Its phone system does not accept voicemail.
Tice's colleague at the Stern School, social psychologist Jonathan Haidt, told The Fix he was too busy to comment on Tice's ideas about reforming adjunct pay.
Haidt is widely known for promoting viewpoint diversity in academia, and his forthcoming book The Coddling of the American Mind is scheduled for publication this summer.
MORE: Union tries to force vote while adjuncts are gone
IMAGE: Dean Drobot/Shutterstock, Paul Tice/LinkedIn
Like The College Fix on Facebook / Follow us on Twitter