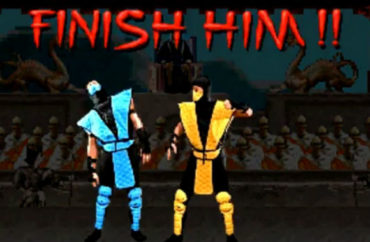 Let's consider this under the Supreme Court's 'Brandenburg' test
Critics of Sharia gathered in Syracuse June 10 to hold a rally against the Islamic legal code's alleged threat to America.
The New York Antifa Alliance had warned its own people who were planning to counter-protest the rally "to refrain from acts that would compromise the stated intent of this counterdemonstration, to respect the boundaries and safety of one another, and to be cognizant of public perception."
Syracuse University Prof. Dana Cloud apparently wasn't paying attention.
While the two sides were still on the streets, Cloud included, she tweeted: "We almost have the fascists in on [sic] the run. Syracuse people come down to the federal building to finish them off."
Does this sound like a "veiled call to violence," as Campus Reform interpreted it?
It could plausibly fall under the "imminent lawless action" exception to the First Amendment. Here's how the First Amendment Center characterized the Supreme Court's 1969 Brandenburg decision:
The Supreme Court has said that for speech to lose First Amendment protection, it must be directed at a specific person or group and it must be a direct call to commit immediate lawless action.
Cloud's tweet is certainly more "immediate" and "specific" than a similarly controversial tweet last fall by University of Tennessee Prof. Glenn Reynolds to "run them down," referring to Charlotte rioters playing chicken with drivers hundreds of miles from Knoxville. (He admitted "I was upset, and it was a bad tweet.")
MORE: Local sympathy for 'White Genocide' professor
Yet the Syracuse communications professor and a sympathetic reporter at Inside Higher Ed are now crying foul because people took her threatening tweet seriously, and some of them allegedly met her violent language with their own.
Here are some peaceful examples of protest against Cloud.
I've got 3 kids earning their degrees in NYS this fall.
No to @SyracuseU !
Your Communications Professor incites hate & violence.

— ❤ #ProLife #DefundPP (@amarcherrunge1) June 17, 2017
@SyracuseU is it safe for my children to be on campus with this clearly unstable professor threatening violence? @FoxNews @NYGovCuomo @NYGov

— Fred Swink (@Freidken) June 17, 2017
As a professor of communication studies, I'd think you'd be more careful with your words. Violence for opposing viewpoints?

— Thomas Covenant (@TomPublius) June 16, 2017
IHE reporter Colleen Flaherty declined to link the Campus Reform article, only noting it interpreted Cloud's tweet as a "veiled call to violence."
The CR article also quotes an anti-Sharia organizer admitting she's "not aware of any specific instances" of Sharia's implementation in America.
It's a fair story based on the professor's own words and actions – which previously earned her a spot on the equally controversial Professor Watchlist – but here's how Flaherty portrays it:
Other websites and commentators have since followed suit, and Cloud has received threats. Hundreds of students and scholars have also expressed support for her in a petition that says, in part, that the "hate mail and threats directed against [Cloud] are not isolated phenomena, but part of a campaign of intimidation and harassment against those standing in solidarity with Muslims and other oppressed groups." …

"These attacks are evidence of a disturbing rise in the confidence of right-wing extremists around the country," reads the petition in support of Cloud. "We demand that Syracuse University and the broader academic community defend and protect her and all faculty in the exercise of their academic freedom, their right to extramural speech and the exercise of their conscience in civic life."
Syracuse bewilderingly takes Cloud at her word that her tweet from a counter-protest that seems to incite "immediate" violence against a "specific" group of people was "not intended to invite or incite violence."
The university "condemns, unequivocally, any threats directed" at Cloud, according to Flaherty's article, which also sympathetically portrays a black professor who used the hashtag #LetThemFuckingDie in an anti-white post about the left-wing terrorist shooting at a Republican baseball practice.
MORE: White victims of violence? #LetThemFuckingDie, says black professor
Campus Reform did a followup that showed Cloud defending her "finish them off" tweet as "not literal, people," and asking her colleagues for support.
The American Association of University Professors, which previously accused The College Fix of aiding "witch hunts" and threatening academic freedom for accurately reporting what professors say, publicized a "statement of solidarity" with Cloud signed by many Syracuse faculty earlier this week.
The petition copies much of the language from Cloud's message to colleagues. "We understand that Dr. Cloud … began receiving hate-mail, including threats to her physical safety," after her tweet.
It alleges Campus Reform quoted her tweet "out of context" (because she tweeted nothing else – see below) while acknowledging "the ambiguity of the phrase," and said "it is no accident" she's been "targeted" because she's an "outspoken lesbian socialist."
The Syracuse communications professor, by the way, has yet to change her Twitter bio identifying her as a professor at the University of Texas, where she once accused conservative activist David Horowitz of "creating a witch-hunting" climate against her.
Cloud has not interacted on Twitter since Father's Day.
Read the Inside Higher Ed story, Campus Reform story and followup, Syracuse.com coverage of the anti-Sharia rally and counter-protest, and petition circulated by AAUP.
MORE: Our response to professor group saying we aid 'witch hunts'
Like The College Fix on Facebook / Follow us on Twitter
IMAGE: Mortal Kombat screenshot