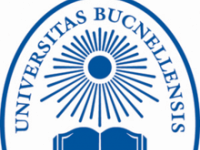 Giving University of Oklahoma President David Boren a run for his money, Bucknell University President John Bravman summarily expelled three students for using racially offensive language on their campus radio show, as The College Fix reported.
Bravman has suggested more students could get in trouble simply for being in the room, according to The Bucknellian.
Students at the Pennsylvania school have voiced their outrage over the broadcast, with one telling the paper: "The lack of color on this campus has not only become overwhelming, it has become uncomfortable. It has become unsafe."
Now the Foundation for Individual Rights in Education is demanding Bucknell turn over the transcript from the radio show so those remarks can be seen in context.
In a letter to Bravman Tuesday, FIRE Policy Research Director Samantha Harris cast strong doubt that immediate expulsion was necessary for "the physical safety" of the campus:
The university must be fully transparent about the circumstances under which it invokes this [safety and well-being] clause, so that Bucknell students have the opportunity to understand what types of behaviors might lead to their summary expulsion from the university.

Unfortunately, Bucknell's actions in this case have not been transparent at all. The university has not released the radio broadcast or its transcript. Rather, the university has provided the media with a few words from the broadcast and has asked the public to simply trust that these words alone merited immediate expulsion. Indeed, Bucknell spokesman Andy Hirsch told the Associated Press that "the context doesn't really matter once you see what was said."

However, unless Bucknell is prepared to state that its students have no free speech or due process rights and can be summarily expelled for engaging in what would, off campus, be constitutionally protected speech, context absolutely does matter. It is only context that can tell us whether words and phrases such as "black people should be dead" and "lynch 'em" constituted an actual threat against the lives of African-American students or constituted, for example, a satirical reference to the recent actions of fraternity brothers at the University of Oklahoma.
Read the letter to Bravman and the Bucknellian's coverage.
Like The College Fix on Facebook / Follow us on Twitter