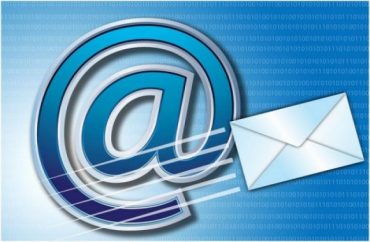 On the heels of students at fellow Ivy League Harvard getting unsolicited emails urging students to vote for Donald Trump so as to "stop white genocide," Princeton has now suffered same.
According to The Daily Princetonian, "members of the Princeton University Latinx Perspectives Organization, among other University students," received emails from a "John Albert Willis" with the subject line "Vote against 'NO CHILD LEFT WHITE'- Vote Trump!"
"Princeton teaches its White students that they are immoral and contemptable [sic] if they don't support White Genocide," the message reads in part. "Princeton professors say they're anti-racist. What they are is anti-White."
Assistant Vice President for Communications Daniel Day said the university is "looking into the matter," which certainly is a step down from Harvard's knee-jerk gasp! reaction of initiating a police investigation.
The email itself is nearly identical to a template found on the White GeNOcide website  designed to lobby for a "Department of White Genocide Studies." The sample email, like the PULPO email, is signed "Educators and Students Against White Genocide," includes phrases such as "Asia for the Asians, African for the Africans, White countries for EVERYBODY?" and "Massive immigration and forced assimilation is genocide when it's done to Tibetans in Tibet. When it's done to Whites in White countries, it's called 'diversity'."

MORE: Pro-Trump, 'stop white genocide' email triggers police investigation at Harvard

Other phrases in the email, such as "Diversity is code for White genocide," are also included in a list of "Repeater phrases," which the group encourages white supremacists to post on social media. The website appears to encourage emails such as the one sent to PULPO, providing information on how to mask an IP address or write anonymously online.

Although it is unclear why the email was sent today or why PULPO was targeted, a post on the White GeNOcide Project website dated Sept. 22 appealed to members of the Harvard, Princeton, and Yale communities "opposed to White Genocide," providing a link to the template used by "Willis."
Like in the Harvard matter where a student was quoted as saying although the email was "pretty gross," she just "brushed it under the rug," a commenter to the Princetonian article writes "So, what? I received email from Nation of Islam endorsing Hillary, and I saw KKK video endorsing her as well."
MORE: Chancellor apologizes for email prohibiting debate on climate change
MORE: Destroy your emails before students accused of rape can sue you, lawyers advise colleges
Like The College Fix on Facebook / Follow us on Twitter
IMAGE: JASE Group LLC/Flickr
Like The College Fix on Facebook / Follow us on Twitter