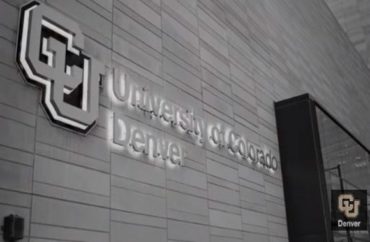 'It is our responsibility as educators to create safe and equitable learning environments'
The University of Colorado Denver has issued a five-page syllabus equity guide suggesting students and professors join together in reading a statement honoring Indigenous people and acknowledge the campus sits on land formerly inhabited by Native Americans.
The guide also criticizes "mandatory" and "zero tolerance" attendance policies as "ableist."
Further, faculty are urged to use language that makes students "feel cared for and valued."
Those are among the recommendations within the Syllabus Review Guide for Equity, Justice, and Inclusion, issued by College of Liberal Arts and Sciences' Council on Diversity, Equity, and Inclusion.
It spells out a number of actions professors can take to address "inequities, injustices, and exclusions of a historical and systemic basis" while crafting syllabi.
In the section urging professors to "validate" students, the guide recommends instructors "communicate that struggles are common, not a reflection of their self-worth." Faculty are told to "be open to hearing inclusive feedback from students" and "acknowledge their lived experience and perspective, and your commitment to learning."
The guide also urges scholars to demystify their syllabi in part by "deconstructing dominant norms and systemic inequities."
"In this process, be careful not to lean on students of color and students from other minoritized groups to do the work for you," it adds. "While the knowledge and experience that minoritized students bring to the classroom are assets and should be heard and valued, it is our responsibility as educators to create safe and equitable learning environments, to eliminate inequities, and to change practices."
The guide also recommends reading materials include works by underrepresented groups.
"Does your syllabus REPRESENT a range of racial, ethnic, gender, socio-economic, sexual, ability, national, and other experiences and backgrounds in assignments, readings, and other materials?" it asks. "Include readings, videos, etc. by scholars from a variety of different minoritized groups."
"We strive to create an inclusive environment for all students in which they feel safe, welcome, and respected," CU Denver spokesperson Ryan Huff told The College Fix in an email on Friday. "A syllabus is one of the first documents a new student sees when attending CU Denver."
Among the recommendations is to include CU Denver's land acknowledgment statement and have students and faculty read it from the syllabus together.
The statement reads:
"Acknowledging that we reside in the homelands of Indigenous Peoples is an important step in recognizing the history and the original stewards of these lands. Land acknowledgements must extend far beyond words. The United States has worked hard to erase the narratives of Indigenous Peoples over time. Land acknowledgement statements can help to remind us of the history, the contributions and the sacrifices Native peoples have made.

"We honor and acknowledge that we are on the traditional territories and ancestral homelands of the Cheyenne, Arapaho, and Ute nations. This area, specifically the confluence of the Platte and Cherry Creek Rivers was the epicenter for trade, information sharing, planning for the future, community, family and ally building, as well as conducting healing ceremonies for over 45 Indigenous Nations, including the Lakota, Kiowa, Comanche, Apache, Shoshone, Paiute, Zuni, Hopi among others.

"We must recognize Indigenous peoples as the original inhabitants, stewards and relatives of this land. As these words of acknowledgment are spoken and heard, remember the ties these nations still have to their traditional homelands. Let us acknowledge the painful history of genocide and forced removal from this territory and pay our respect to the diverse Indigenous peoples still connected to this land. Let us also give thanks to all Tribal Nations and the ancestors of this place."
The guide also recommends faculty keep their syllabi simple.
"While we all want jazzy and attractive (and interactive) syllabi, too much visual stimulation on a syllabus can sometimes disrupt a student's understanding of content," it reads.
Faculty are counseled to include the department mission statement of "commitment to equity, justice, inclusion, and student success." The guide further advises instructors to "let students know that you are happy to honor their requests to address them by an alternate name or gender pronoun."
"It's important from Day 1 to show students that we value our diversity, and we want education to work for all," Huff told The Fix. "The syllabus review guide was designed by the College to share best practices to help instructors foster equity and inclusion. It provides guidelines, and its recommendations are not required," he added.
MORE: 'American Political Thought' course at CU Denver removes all white men from curriculum
IMAGE: CU Denver
Like The College Fix on Facebook / Follow us on Twitter