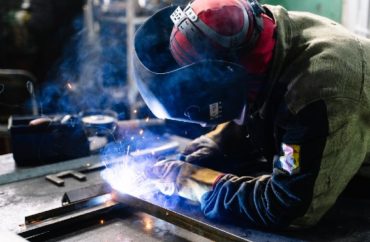 'Florida has seen a nearly 50% increase in enrollment in high quality career and technical education programs,' state spokesperson says
Florida Republican Governor Ron DeSantis announced recently that his administration will invest $5.8 million to expand trade schools through a grant to a school district. The new grant is part of the nearly $75 million invested by the Sunshine State into trade schools in the past year, according to the governor's office.
The grant to Collier County Public Schools will establish iTech Glades Technical College and will train students for jobs such as "Heavy Equipment Service Technician," "Correction Officer" and "Commercial Vehicle Driving," according to an iTech spokesperson.
The new technical college will be an extension of Immokalee Technical College.
The trade school "has a proven track record of equipping students with skills for employment as demonstrated by 84% of students earning an industry recognized credential," spokesperson Jennifer Kupiec told The College Fix via email on October 22. It also has a "95% student completion rate…and [a] 84% job placement."
DeSantis' spokesperson told The Fix that his administration has boosted career and technical training enrollment by 50 percent since he took office in 2019.
"When Governor DeSantis took office in 2019, he set the ambitious goal to make Florida #1 nationally in workforce education by 2030. We started [in] the bottom 50% of states and are working our way up steadily," spokesperson Christina Pushaw told The Fix on October 18.
"Florida has seen a nearly 50% increase in enrollment in high quality career and technical education programs," Pushaw said. "In 2020, Floridians were awarded 15,000 more industry certificates than in 2019, and we expect that figure to continue growing."
Students can expect to save money while participating in a technical education program through the state and be connected to an employer.
Kupiec, the Collier County spokesperson, said the cost per training hour is $2.92.
"In 9 of the 12 pathways offered at ITech, high value credentials can be earned in just one year or less," Pushaw said. "As for the governor's expectation with this investment, he is confident that iTech will give students in these rural counties the opportunity to quickly develop the skills to be productive in in-demand career paths."
She told The Fix there are more than 240 local employer parents involved with this project. "Combined, these companies have over 5,000 current job openings. We anticipate an annual enrollment of 250 students at ITech and a 90%+ completion rate," Pushaw said. "If these goals are met, it will make [a] big difference in all these communities."
Trade school investment goes hand-in-hand with four-year universities, DeSantis says
Governor DeSantis said at the October 15 press conference announcing the grant that he sees the investment in trade schools as part of a broader educational agenda.
"We want our young people to be able to have opportunities to do what's best. We're very proud of what we've been able to do with our state universities," the Republican governor said. "We have the number one ranked state university system in the whole United States for five years in a row by US News and World Report. We don't let them raise tuition, so it is affordable."
"But it's also the case that a traditional four-year brick-and-ivy is not the only way to success," DeSantis said. "It's not the best way for many of our young people. Young people need to know they have opportunities to do things that can have an immediate impact."
"I just want to make sure that the opportunities are there so that students know there are different pathways that you can pursue and be successful," DeSantis said.
ALERT: Check out our Campus Cancel Culture Database
IMAGE: Pavel Chernonogov/Pexels.com
Like The College Fix on Facebook / Follow us on Twitter