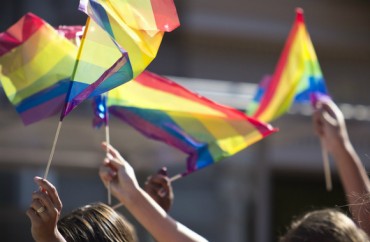 The search for a new president has been suspended in the interim
The search committee tasked with finding Florida Atlantic University's new president asked at least one candidate if he was a "transgender male" or "queer," according to Ray Rodrigues, the chancellor of the State University System of Florida.
The letter to Brad Levine, the chair of FAU's board of trustees, called for a suspension of the search process, which has since been implemented. In addition to other potential problems, such as secret votes for candidates, the question about sexual orientation likely violated federal law, Rodrigues stated.
He wrote that "at least one candidate reported he was requested to complete a questionnaire and answer is his sexual orientation was 'queer' and whether he was a 'male or transgender male.'"
The same candidate reported being asked in another survey for his pronouns and gender. "These inquiries are wholly irrelevant, inappropriate and potentially illegal," Rodrigues wrote.
BREAKING: The trustees of Florida Atlantic University asked at least one university president candidate if he was a "transgender male," identified with "queer" sexuality, or had non-traditional "pronouns."

Chancellor Ray Rodrigues has called for the search to be terminated. pic.twitter.com/LGHN3LO5zG

— Christopher F. Rufo ⚔️ (@realchrisrufo) July 7, 2023
He cited the United States Equal Employment Opportunity Commission which states that "questions about sex" and gender "are generally viewed as not job-related and problematic under Title VII."
The committee had reached a final set of three candidates, according to a local news outlet.
"The university announced [July 5] three finalists had been recommended to the University's Board of Trustees for the university's top job," WPTV reported. "Those finalists are Vice Adm. Sean Buck, superintendent of the United States Naval Academy; Michael Hartline, Ph.D., dean of the College of Business at Florida State University; and Jose Sartarelli, Ph.D., former chancellor of the University of North Carolina Wilmington."
MORE: 'Transgender children' course offered by Loyola medical school
IMAGE: Thisisbossi/Flickr
Like The College Fix on Facebook / Follow us on Twitter