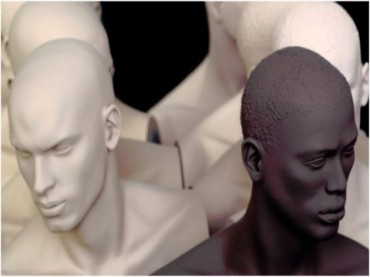 Ezekiel Edmonds, a science teacher at Royal Palm Beach High School in Florida, has been reassigned to "alternate duty" after an audio recording surfaced of him (allegedly) going on off-topic rants about white people.
The mother of a child in the class became concerned with her son's complaints about Edmonds — that he "wasn't teaching science."
She asked her son for proof, and he provided it — in the form of a clandestine (audio) recording.
"My son's science teacher does not teach science," the mother wrote in a letter to former Representative Allen West. "Instead, Mr. Edmonds shows videos about black oppression. He discusses how white people hold black people down, and that blacks should stand up to this oppression. He stirs up racial divisiveness in the classroom."
In the recording … a man is heard likening urban gentrification to "what they did in Nazi Germany when they created the ghettos."

The man also says that ancient Europeans co-opted black religious figures, including Jesus and his apostles, and converted them into white characters for the Christian faith.

School district spokeswoman Kathy Burstein said officials could not confirm whether the recording is authentic, but that officials began an investigation this week after receiving complaints. Edmonds, 43, has been placed on alternative duty, she said.
The mother added in her letter: "Don't they have to take all of these Common Core tests and pass them? How will this help them? This is an Earth Science Class…this teacher should be teaching Earth Science, not Black Studies. I checked the text book…there is nothing about black oppression in that science text book."
h/t BizPac Review.
Like The College Fix on Facebook / Follow us on Twitter
IMAGE: Dry Hundred Fear/Flickr