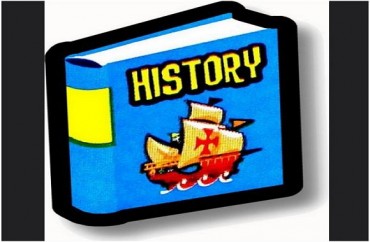 By an overwhelming margin in a campus-wide referendum, students at Florida State University voted to keep an historical statue on campus, despite its connection to American slavery.
FSU News.com reports that almost three-quarters of those voting favored maintaining the statue of Francis Eppes, one of the university's founders and grandson of Thomas Jefferson, in front of the school's Westcott Building. It was erected in 2002.
The question was put forth as follows:
"We, the students of Florida State University, do not believe in honoring slave owners and those that enforced slavery. Therefore, we demand President John Thrasher, and the FSU Board of Trustees, remove the Francis Eppes Monument in front of the Westcott Building and rename Eppes Hall to remove Francis Eppes' name. Do you agree? Yes or No."
"I'm absoloutely [sic] pleased the students of Florida State University are not delusional, they do not give in to the very far left and their demands," said James Dilmore, President of College Republicans at Florida State. "It was a great show of democracy by the student body to keep the historical perspective of our campus intact. Frankly, it was just another good reminder we're at war here with the far left."

When Congress approved two seminaries (the latter day version of universities) to be built in Florida, Eppes petitioned to have one built in Tallahassee. When the request was granted, he donated both land and money to have the school built. However, Eppes owned over 90 slaves, and as a nine-time mayor also helped create a "slave militia" that could be looked at as the roots of the Tallahassee Police Department.

MORE: Oxford vows to keep Rhodes statue after alumni threaten to yank $144 million in pledges

"Even though we didn't get the referendum passed, when i [sic] went out of the [student government] chambers, people were walking up to me and congratulated me and said that we're going to get them next semester," said Regina Joseph, a member of the Tallahassee Students for a Democratic Society. "If anything, this has helped heighten the consciousness of black, brown and progressive students at Florida State and showed us that we have so much more to fight for as a country."
The Tallahassee Students for a Democratic Society responded to the results on its Facebook page:
"Francis Eppes was a slave owner who owned 91 slaves on his plantation in Tallahassee. He built the night watches that worked to enforce racist laws and catch slaves. Francis Eppes was a firm believer in the confederate cause, selling his land to fund the confederate army. As someone who worked his whole life to enforce and maintain slavery, Francis Eppes does not deserve to be honored at FSU."
Read the full FSU News.com piece.
MORE: Students demand Thomas Jefferson statue removed from university, call him 'racist rapist'
MORE: U. Texas to remove Jefferson Davis, Woodrow Wilson statues from campus
Like The College Fix on Facebook / Follow us on Twitter
IMAGE:Enokson/Flickr
Like The College Fix on Facebook / Follow us on Twitter