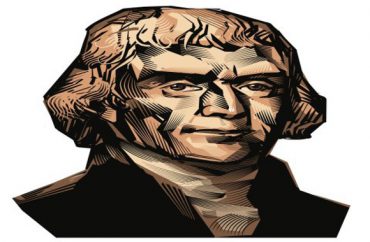 Another figure has been added to the list of unacceptable icons on college campuses.
Following a two-year campaign by student activists, Florida State University will move the statue of Francis Eppes, an influential figure in the university's history, from a prominent place on the quad to inside a building on campus named after him, WJHG reports.
Eppes was among those who helped found the university, was three-time mayor of Tallahassee, the grandson of Thomas Jefferson, and also a slave owner. Eppes Hall will not be renamed, however, despite the students' demands.
A two-year campaign by FSU students to move a statue of a man once thought to be FSU's founder and to rename the law school has mostly succeeded. https://t.co/eV6beRgs9r

— WJHG-TV (@WJHG_TV) July 19, 2018
The student activists, "The Students for a Democratic Society," say they will continue to try to get the building named after Eppes renamed, WJHG reports.
A descendant of Eppes said in a statement to the news channel: "I am proud of my ancestor's role as one of the prominent figures that helped establish Florida State University and I am happy to hear that President Thrasher will honor that legacy by preserving the name of Eppes Hall."
Meanwhile, BK Roberts Hall, named for BK Roberts, a chief justice of the state's supreme court, will be renamed at Florida State University.
Roberts was Florida's chief justice when Virgil Hawkins, a black man, petitioned to be admitted to the law school, according to an op-ed published in Tallahassee Democrat last year. In 1956, the U.S. Supreme Court ordered that Hawkins be admitted to the law school. Roberts wrote an opinion in which he defied the court order, citing states' rights.
MORE: Thomas Jefferson statue source of significant distress for student
MORE: Pepperdine removes Christopher Columbus statue
IMAGE: Shutterstock
Like The College Fix on Facebook / Follow us on Twitter