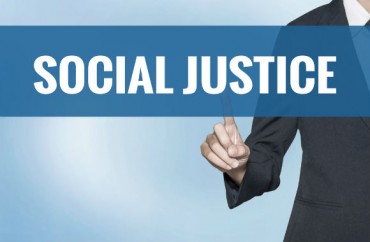 Students are taught the benefits of a 'healthy ethnic identity,' how to effect 'positive sustainable change'
A public university in Florida offers its students a dormitory option to study "social justice," with the promise that residents will have the chance to "further their own understanding of people, groups, communities, and societies."
Florida State University's Social Justice Living-Learning Community offers a progressive take on traditional learning communities. According to the program's website, the themed dormed allows students to "discuss and challenge common beliefs on race, ethnicity, gender, sexual orientation, class, religion, ability, citizenship, political ideology and other identities."
Students who participate in the program "learn leadership skills that will help them to create positive, sustainable change in their communities in whatever issues they are passionate about," Paige Rentz, a spokeswoman for the university's Center for Leadership & Social Change, told The College Fix via email.
Campus Living-Learning Coordinator Denis Mercier told The Fix that the living community, founded in 2007, was "created in response to the success of six other living-learning communities already operating on our campus, and a to surging interest in leadership development experiences, especially those related to justice and social change."
"Selection has always been competitive, and SoJust has at times received 3 or 4 applications for each available space. Residents are carefully selected based on a brief essay application and a phone interview," Mercier added.
The program requirements state that participants must take three specific classes during their time in the community, including a "SJLLC specific speech course." Residents must also attend "retreats" in both the fall and spring, perform unspecified "service in the community" throughout the year, and attend a "multicultural leadership summit" in January.
That "leadership summit," according to the school's website, "focuses on building a foundation of knowledge that will enhance student success in leadership in the areas of multiculturalism and social justice." The summit also helps students "gain a deeper understanding of the importance of a healthy ethnic identity in effective leadership and service."
In addition to its dorm program and summit, Florida State University also offers students "social justice ally training" as well as a program for "social justice peer educators."
The ally training program is meant to "educate members of the Florida State community about issues related to social justice in order to develop allies who will promote an equitable and inclusive environment and serve as social change agents in a diverse and global society."
The peer education program, meanwhile, "engages undergraduate students as peer educators on the outcomes of diversity, inclusion, identity, and leadership." Among the sessions offered by the peer educators are "Identity 101" and "Becoming a Change Agent."
"Participants will explore the complex layers of personal and social identities. Participants will also define their own identities and dialogue about their similarities and differences in order to be better prepared to approach the leadership process," the description of the identity class reads.
MORE: Catholic university approves new 'gender and sexuality' housing option
MORE: Cal State LA offers segregated housing for black students
IMAGE: PhuShutter / Shutterstock.com
Like The College Fix on Facebook / Follow us on Twitter