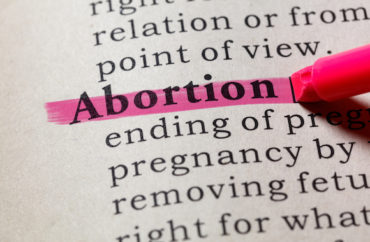 General manager, lawyers say ad likely violates state law
A Florida student newspaper drew backlash from abortion supporters this month after taking lawyers' advice to reject an advertisement for online abortion pills.
The Independent Florida Alligator, an independent student newspaper at the University of Florida in Gainesville, refused to run the ad from Mayday Health after the newspaper's general manager, Shaun O'Connor, said three lawyers advised him it would violate state law.
"Florida law currently prohibits news organizations like the Independent Florida Alligator from advertising pills, drugs or other methods related to abortion," O'Connor said in a statement on the newspaper's Facebook page. "Whether you agree with the law or not, the law as it is written is unequivocal."
He said he supports journalists' First Amendment right to cover stories about the issue, and his decision to reject the ad was a "legal one."
"My personal views, my beliefs on the constitutionality of the law on the books were not determining factors," O'Connor said in a separate statement on the newspaper's alumni Facebook page.
The law, Florida statute 797.02, prohibits knowingly advertising, publishing or distributing materials with information about obtaining drugs or instruments to cause an abortion. Violators can be charged with a first-degree misdemeanor.
The Miami Herald reported it's "an all-but-forgotten law from 1868, still on the books in Florida, that would prohibit the publication of advertisements for abortion-inducing drugs."
Earlier this month, O'Connor and the newspaper received backlash from abortion supporters for its decision, including Dr. Jennifer Lincoln, the founder of Mayday Health, a nonprofit that tells women where to buy abortion pills, birth control and emergency contraception online.
In a post on TikTok, Lincoln suggested O'Connor's decision was unethical and described the rejection of her ad as a "free speech crisis."
"Now, there's no policy. He just says he gets to decide. He didn't want to run the ad. I wonder why," Lincoln said, adding she thinks it is "funny but sad" that the newspaper's "ethics and diversity tab" on its website is "empty."
"Do they not have ethics? I'm sure the students there do, but what about that manager who just doesn't want to let us educate students," she said.
Responding in a Sept. 7 editorial, the Alligator student editorial board said hundreds of abortion supporters criticized the newspaper without considering the legal issues with the ad.
"After MayDay shared its disapproval with our advertising team, hundreds of its followers took to Instagram to voice their concerns, without hearing our side and potential legal issues first," the editors wrote.
The student editors said their newspaper is allowed to approve or deny any advertisement, and they could have faced legal consequences if they had run Lincoln's ad.
"While we support fair reporting and pride ourselves on informing the public, an advertisement is not an article. The editorial board will personally be reaching out to interview all parties involved to address and explain what occurred," they wrote.
"We value all viewpoints and ensure our reporting reflects this. We recognize the importance of educating the public about abortion access, as it is health care," the student editors continued.
Meanwhile, pro-life advocates have accused Lincoln of unethical and potentially dangerous practices. In an AP interview in April, she encouraged women to buy abortion pills in advance even if they are not pregnant – a practice that Food and Drug Administration leaders warned is dangerous in a 2022 interview with Politico.
Her group also advertises abortion pills in all 50 states, including states that ban elective abortions or require direct medical supervision for the prescription of abortion pills.
Florida currently prohibits elective abortions after 15 weeks. State lawmakers also passed a heartbeat law to ban abortions once an unborn baby's heartbeat is detectable, about six weeks of pregnancy, but the law is not in effect due to a legal challenge.
MORE: Student Newspapers Destroyed Over Christian Crisis Pregnancy Center Ad
IMAGE: Feng Yu / Shutterstock.com
Like The College Fix on Facebook / Follow us on Twitter