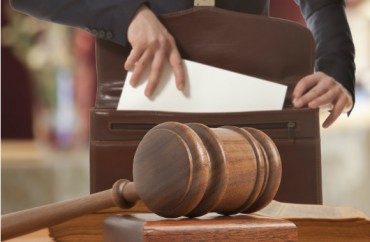 Four University of Minnesota football players were suspended for several games early this season following allegations of a sexual assault on September 3.
However, the quartet was never arrested and prosecutors ended up declining to press charges after reviewing the evidence.
This hasn't stopped the university's Office of Equal Opportunity and Affirmative Action from imposing its own sanctions, though. Not only were the originally suspended four re-suspended, but six other players were as well.
It seems UM is making use of federal Department of Education "guidelines" issued to universities five years ago which ordered them to utilize a (much) lower standard of evidence in cases like this one … or lose federal funding.
UM announced the suspensions Tuesday evening without offering justification for them. School officials "remained silent on the reason" yesterday with President Eric Kaler citing students' privacy rights.
Kaler added that "he supported the decision, and that it was based on facts and the university's values."
Lee Hutton, an attorney representing several of the players, said the suspensions stem from an internal university investigation into the same Sept. 2 incident in a Dinkytown apartment that happened in the early morning hours after the team's season-opening victory over Oregon State. …

Hutton was still gathering details Tuesday night but said some of his clients could be facing expulsion, with others facing a one-year team suspension or probation. …

The EOAA makes punishment recommendations to the university, and individuals are allowed to appeal. Hutton said all of his clients will appeal, but it's unclear if they'll receive a hearing before the Holiday Bowl.

MORE: Law student sues the feds to end 'unlawful' investigations

"I'm ticked, and I plan on exposing the office of EOAA for these unfounded conclusions," Hutton said. "I was going to wait until after the new year to bring lawsuits on behalf of my clients against [the alleged victim]; we just decided to accelerate the process."

[Player Ray] Buford's father, Ray Buford Sr., works in law enforcement in Detroit.

"It's just been a total shock," he said. "It's almost like I'm in the movies or the 'Twilight Zone.' Ray's a strong kid, but obviously you're frustrated. You feel like you've put this behind you.

"The police have cleared you and found that you were telling the truth. The prosecutor's office has cleared you and found you were telling the truth. And the judge has cleared you, and this group [the EOAA] comes in and says they were all wrong."
Buford Sr. confirmed information contained in an EEOA letter sent to his son which states he was responsible for "harm to a person, sexual misconduct, violation of university rules relating to sexual harassment and persistent violations of the code."
It noted Buford could accept expulsion "to resolve th[e] matter informally."
Law enforcement were able to watch a video of the incident filmed by one of the players with one investigator concluding the alleged victim appeared "lucid, alert, somewhat playful, and fully conscious; she d[id] not appear to be objecting to anything […]
"She does not appear to be upset by the sexual activity and does not indicate that she wants it to stop … and the sexual contact appears entirely consensual."
MORE: College sues the feds to block low evidence standard in rape cases
MORE: U. Minnesota's athletic director resigns rather than face sexual-harassment investigation
Like The College Fix on Facebook / Follow us on Twitter
IMAGE: Shutterstock