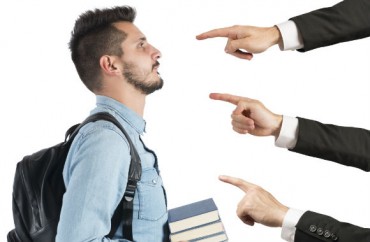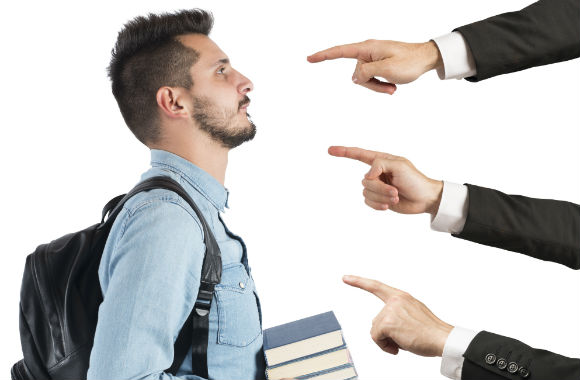 Ohio State officials accused of hiding evidence from accused student
One of the more interesting questions about how our federal government might change under President-elect Trump is what his Department of Education's priorities might be.
Wall Street Journal columnist and editorial board member James Taranto has suggested Trump nominate Purdue University President Mitch Daniels, the former governor of Indiana and hoped-for presidential candidate, as secretary of education.
Daniels has a great track record on college affordability and freedom of expression and he's floated innovative funding models as alternatives to the deeply unpopular student loan system.
Under Trump, we'll probably see greater movement on longstanding efforts by Republican Sens. Lamar Alexander and James Lankford to rein in the illicit rulemakings coming from Ed's Office for Civil Rights, some of which have forced colleges to become kangaroo courts.
MORE: 'Immediately rein in' Title IX abuses, Senate chairman demands
Dept. of Ed's sexual assault guidance contains distinct changes from longstanding interpretation of law, but I guess we'll agree to disagree pic.twitter.com/4bhcLEAncU

— Sen. James Lankford (@SenatorLankford) September 22, 2016
But all that is several months away. Here and now, students are still fighting for their rights to fair and orderly campus proceedings when they are accused of wrongdoing, whether academic fraud or sexual assault.
The Foundation for Individual Rights in Education reminded us Wednesday that many of these dramas are still playing out in court.
MORE: Purdue ranked highly in new guide on viewpoint diversity
Director of Policy Research Samantha Harris analyzes a Monday ruling by a federal judge that should make Ohio State University very nervous, because it opens the possibility that individual OSU officials can be personally sued. (Yes, this is another Section 1983 ruling.)
It's an explosive set of allegations against OSU:
In Doe v. The Ohio State University, a male student (going by the pseudonym John Doe) sued OSU and several individual OSU administrators after a university hearing panel found that he had committed sexual misconduct by having sex with a classmate who was too drunk to consent. Doe alleged that his accuser had fabricated her story to avoid potential dismissal from OSU's medical school for academic reasons, and claimed—among other things—that OSU administrators allowed her to lie about the timing of her claim while they were in possession of evidence to the contrary.
Though the judge dismissed most of Doe's claims, his allegations that the hearing panel got "biased training" and administrators hid "exculpatory evidence" are moving forward.
MORE: Feds throw around college money too easily, schools need 'skin in the game'
Curious about that biased training? Panel members were given "statistical evidence" that up to 57 percent of college men admit to "sexually aggressive behavior," they know how to fool victims into trusting them, and they use alcohol to get what they want.
The Title IX coordinator was involved in that training, so remains a defendant, according to Harris. Several administrators remain defendants because Doe said they hid that "Jane Roe" only reported the incident after she was told she would be expelled, and that she misrepresented her "timing" for reporting to the panel.
Harris is most intrigued by the judge's conclusion that "some form" of cross-examination can be "essential" to due process, and that by failing to turn over "critical impeachment evidence" to Doe, administrators denied him due process.
MORE: Why college bureaucrats can be personally sued for official actions
For another important due-process update, as Harris notes, read about a recent California state appellate court hearing on UC-San Diego's finding against an accused student who was not allowed to see much of the evidence against him, or even to know who was testifying against him.
Brooklyn College Prof. KC Johnson has many of the audio clips from the Oct. 12 hearing, which did not go well for UC-San Diego, on his Academic Wonderland blog. You'll hear directly how much contempt UCSD has for basic fairness toward accused students, straight from its attorney's mouth.
For a history of the UCSD case, see our coverage from last year.
MORE: Judge blasts UCSD for kooky reading of evidence in rape case
Like The College Fix on Facebook / Follow us on Twitter
IMAGES: Shutterstock, James O'Gara Photography