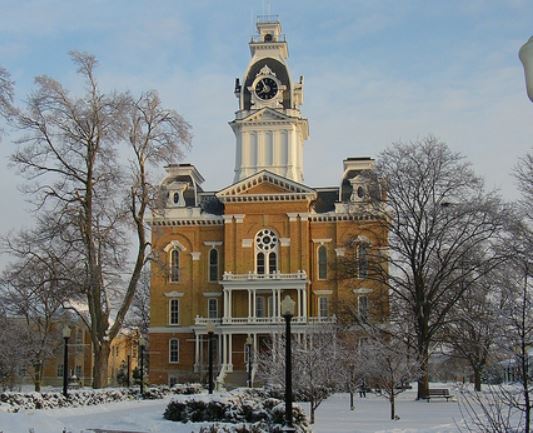 Jane Kitchen arrived at Bryn Mawr College thinking she had found a home.
Instead, as she describes in a January 31 essay for Common Sense, the Substack newsletter published by Bari Weiss, she encountered progressive orthodoxy and endured a COVID shutdown that led her to withdraw. As a new student at Hillsdale College, a conservative institution, she found the freedom and community she had sought.
Growing up in a liberal, non-religious family in Arizona, Kitchen felt stigma directed at her from the right. Her mom's Obama-Biden campaign sticker got keyed twice, and her classmates regularly taunted her with threats of hell. She tried to hide her family's impiety and dreamed of getting out.
Then she got into Bryn Mawr College, a prestigious liberal arts school in Pennsylvania. There, Kitchen thought, she would be initiated into a world of intellectual freedom.
She arrived on campus "overjoyed," thrilled at her lovely surroundings and the dedication of her teachers. Still, the intellectual life wasn't quite what she had hoped it would be. She saw her peers imitate each other in invoking the struggles of students of color, as if reciting a catechism. Important issues didn't seem up for debate.
"I didn't sit around with my friends all night arguing about big questions like I thought I would," Kitchen wrote. "It was assumed that we all agreed on the answers."
When Bryn Mawr moved classes online in spring 2020, Kitchen returned to Arizona. However, she had difficulty concentrating alongside her three younger sisters, home all day together in their family's two-bedroom apartment.
Moving into fall 2020, the college's safety mandates for residential students included all remote classes, quarantining for two weeks upon returning to campus, living alone in single dorms and wearing masks indoors and out.
Rather than submit to this regimen, Kitchen remained home, losing focus on her coursework. Observing her Bryn Mawr classmates' affluent at-home lives and high COVID anxiety left her feeling depressed and alone. She quit logging in and started failing assignments; finally, she withdrew and applied to the handful of schools that had remained open.
"I quickly discovered," Kitchen wrote, "that almost every school that was operating even remotely normally was overtly religious." She was surprised to find that religious and conservative colleges were "far more aligned with my values like individual liberty, critical inquiry, and diversity of thought than the place that explicitly claimed to be those things."
Kitchen had viewed conservatives as "rigid and intolerant," yet at Hillsdale College, to which she transferred in spring 2022, she found a heterodox society of free inquiry and open debate.
At her admissions interview, she praised atheist Christopher Hitchens as an "intellectual hero" and debated philosophy. During a professor's office hours, she disputed his interpretation of Genesis, and he encouraged her to "be argumentative."
Her classmates accept her friendly refusals to church services and Bible study. Moreover, she remains in a residential community that has stayed intact because its leaders value in-person inquiry and collegiality above a guarantee of safety.
Hillsdale made vaccines available to students and staff, and the school "remain[ed] committed to protecting the health of our students, faculty, and staff," Provost Chris VanOrman stated in an August 2021 article for The Hillsdale Collegian. Students who test positive are required to quarantine. Courses moved online temporarily in November 2020 following an order by the Michigan health department.
However, by the time Kitchen arrived on campus in January 2022, life felt "blissfully normal," she wrote.
"Students and staff I've encountered disagree on the utility of masks and the danger of Covid," she stated, "but it's rarely the focus of conversation and certainly not the organizing principle of anyone's life."
In transferring to Hillsdale, Kitchen found freedom of inquiry, close-knit community and intellectual diversity in a context she hadn't expected.
In finding a new academic home, she "was forced to embody the values [she] had previously only performed, like honesty and courage."
"In that respect," she said, "I'm glad this all happened. I know what I really believe. And I'm not afraid anymore."
MORE: Emory student free speech group rejected to prevent 'harm'
Like The College Fix on Facebook / Follow us on Twitter