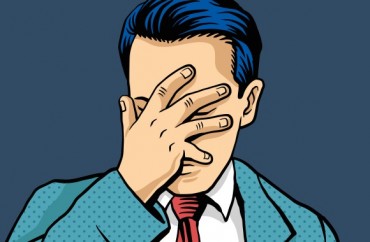 If it wasn't insane enough that ESPN moved an Asian football announcer from the University of Virginia home opener this Saturday because his name happens to be the same as that of a famous Confederate general, former vice president of the network and a founding editor of ESPN Magazine has chimed in to tell us that the decision was … the right one.
Roxanne Jones, among other tidbits, spouts post-Charlottesville progressive talking points about Antifa and its clones, and feels the need to embellish attendance figures of the white supremacists who showed up:
"So imagine if you're scheduled to be the announcer for ESPN's livestream of the University of Virginia's season-opener football game against William and Mary in a few weeks and your name is Robert Lee," Jones writes. "But you have watched, along with the world, as thousands of torch-wielding, white supremacists screaming hate-filled chants marched around the UVA campus and rallied all their hate at the foot of a statue bearing your name: Robert Lee. "
According to The Washington Post, there were actually hundreds of white nationalists/supremacists in Charlottesville, not thousands. And predictably, like other sympathetic media types, Jones characterizes the Charlottesville counter-protesters as merely believing "passionately that all people are created equal."
No matter that Robert Lee is Asian-American and his name has nothing to do with the Confederacy or slavery. It seems unreasonable, ignorant and downright ridiculous to associate his name in any way with the Confederate general. Still, nothing we've witnessed in Charlottesville, or since, has been reasonable or intelligent.

Nothing we've seen in Charlottesville or other cities and towns where these types of protests and counterprotests have sprung up could be called reasonable. It's disgusting. Killing one another, fighting, chanting Nazi slogans and counterslogans. Still, it continues. We continue.

As racial tensions over police brutality, immigration and other issues have flared over the past several years in our nation, these statues have become lightning rods — symbolizing oppression, hate and the whitewashing of history for many of us, myself included. Others insist these monuments, of which there are dozens across the nation, are a symbol of Southern pride, an important part of American history.

Right. If that were the case, wouldn't we also have numerous statues of Malcolm X, Marcus Garvey or Harriet Tubman and countless others who fought for freedom and equality standing proudly outside government buildings, dotting college campuses? Just getting a national monument to Martin Luther King Jr. took decades.
Concluding, Jones says "[w]hile this national conversation continues," ESPN just wanted "to avoid evoking […] chaos" with announcer Robert Lee in the booth during the UVA football game.
"As one ESPN executive told me Wednesday: 'Let's not go to the zoo if we don't have to go to the zoo.'"
Hmm. Now about those network ratings …
MORE: ESPN refuses to apologize for pulling 'Robert Lee' off University of Virginia game
MORE: USC mascot horse 'Traveler' is 'white supremacy' because … Robert E. Lee
Like The College Fix on Facebook / Follow us on Twitter
IMAGE: Shutterstock