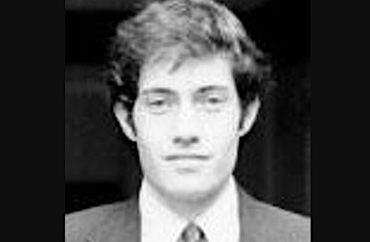 Caused him 'significant and longstanding reputational harm and emotional distress'
A former professor at Harvard Business School is suing over being denied tenure, and claims it's partly due to a major media outlet publishing his complaints about a Chinese restaurant.
According to Universal Hub, Benjamin Edelman is not looking to get his old job back nor is seeking "a declaration that he is owed tenure." He wants a jury to decide if he deserves "a second, fairer look" from HBS, as well as payment for "significant and longstanding reputational harm and emotional distress."
Edelman had sent emails — which he eventually admitted were "way too confrontational" — to the Sichuan Garden restaurant complaining about charging customers more for takeout orders than what was listed on their online menu.
Boston.com got a hold of the emails which then, Edelman alleges, used them for a "series of derogatory articles."
In a December 2014 article, Boston.com wrote "Edelman ordered what he thought was $53.35 worth of Chinese food from Sichuan Garden's Brookline Village location. Edelman soon came to the horrifying realization that he had been overcharged. By a total of $4. If you've ever wondered what happens when a Harvard Business School professor thinks a family-run Chinese restaurant screwed him out of $4, you're about to find out."
In the email exchange, restaurant manager Ran Duan offered to refund Edelman the difference between what was listed on the online menu and what he was actually charged. Edelman "suggested" Duan refund him $12 given the restaurant's alleged "serious violation" of Massachusetts law.
MORE: Harvard's biggest jerk
Edelman also indicated that he "referred to th[e] matter to applicable authorities." But those "applicable authorities" told Edelman "they wouldn't be able to help."
Harvard Business School asked Edelman to "publicly apologize" to Duan and the restaurant — which he did.
Edelman also had complained about the online ad company Blinkx's pop-up ads. He then alleged the company "hired a publicist to smear him and make it seem like he had it in for the company."
Edelman was initially up for tenure in 2015, when officials convened the equivalent of a board of inquiry into the incidents. He and the board agreed to a two-year delay in a tenure decision to basically let him think about what he'd done and to try to make amends through service to the school.

All seemed to go fine, he didn't get any complaints and then, in 2017, when the two years were up, school leaders told them they would convene another "faculty review board" to consider his tenure. But this time, he said, the allegations were vague and he was given little or no time to answer most of them. He was not told who was making allegations against him or given the chance to rebut them.

Then, he charges, the board changed the scope of its inquiry, to look at not just whether he had learned from the 2014 incidents and his overall work as a professor, but his role in outside litigation that did not involve the school, including a class-action suit against American Airlines. Ultimately, the board's draft report said the professors with whom he worked strongly recommended him and that he had, in fact, learned and grown since the 2014 incidents, but also included a bullet list of a dozen "derogatory comments" with no background information to back them up.
In his complaint, Edelman charges Harvard with breach of contract, "breach of the duty of good faith and fair dealing" and promissory estoppel. He is seeking damages in an amount "determined at trial," "reasonable costs, expenses, interest" and "all other damages" allowed by law.
MORE: Harvard study: Higher minimum wage kills off affordable restaurants, doesn't hurt pricey ones
IMAGE: Ben Edelman / Twitter screencap
Like The College Fix on Facebook / Follow us on Twitter