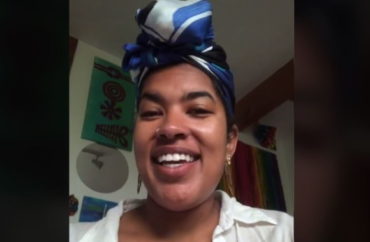 A former University of California San Diego scholar has gone viral this week due to a TikTok video she posted in which she talked about how to "decolonize a classroom" and how she decolonized her teaching.
In short, Chandler Puritty said she gives all her students As and zero homework.
"We do not grade over here. Anyone who takes my class automatically gets an A. They're told in the first week that they're going to get an A. The only thing that's required is attendance, and I have weeks of excused absences built in, so that if people are sick or they have family obligations it won't affect their grade," said Puritty in a video she posted six months ago.
However, it has drawn recent attention after if was flagged by Libs of TikTok on Tuesday, gaining more than 633,000 views so far.
"Since I'm not grading them – I'm just giving them As – so how do I know that they're doing anything, and how do I know that they're learning anything," Puritty continued to say in her 59-second video.
"I also don't give homework, surprise surprise — and I run a discussion-style classroom, my students and I have equal part when it comes to bringing information to the table," she said. "We all sit together and share what we're talking about, and they get to use their critical thinking skills to apply the things they learned in all their other classes."
Professor at @UCSanDiego says she automatically gives all students A's because she wants to decolonize her classroom. Grading is now a form of colonization pic.twitter.com/ch74gEXxfR

— Libs of TikTok (@libsoftiktok) November 29, 2022
UCSD media affairs declined to comment.
"Because the professor does not currently work at the university, it would be inappropriate for us to comment," the UC San Diego university communications team stated in an email Tuesday to The College Fix.
ABC reported that "Puritty, a former PhD candidate in UC San Diego's biology department, eventually obtained a teaching position there, which Puritty claimed she left six months ago in a separate post."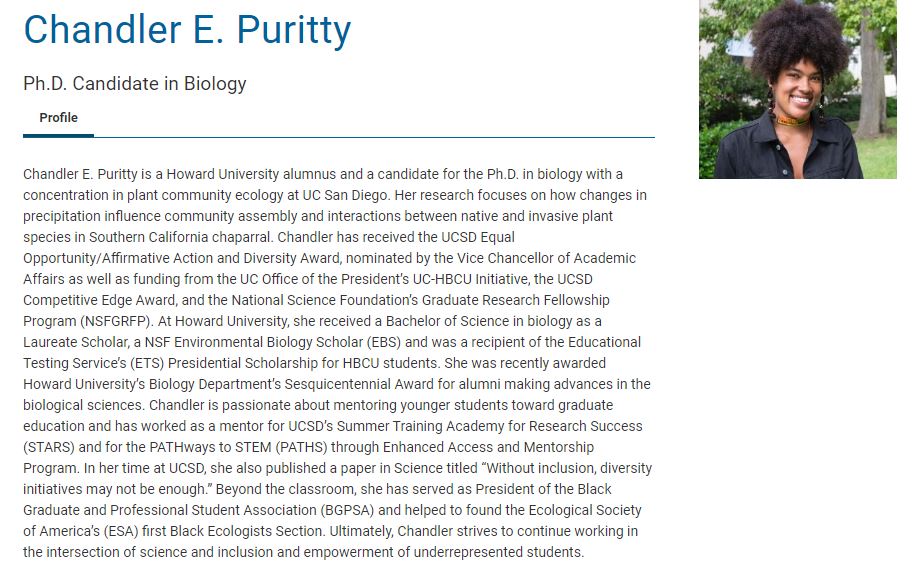 The ABC report links to a Course Hero environmental sciences syllabus of Puritty's from UCSD's winter 2021 quarter that states there are no exams in the class.
In a new video posted on TikTok on Tuesday, in response to the publicity, Puritty wrote: "When an old video on my decolonial teaching style goes viral on Twitter and everyone tweeting at my university to fire me but I already quit six months ago (and they begged me to stay)."
In a January 2022 post on Sound as Color, Puritty explained further her thoughts on science and decolonizing academia.
She stated that when she "began teaching Environmental Justice themed courses at UCSD, I came to realize that systemic racism and climate change share a single root case – lack of respect of living things (specifically anything that wasn't white, wealthy, male, and human)."
MORE: White, male students called on last in some classrooms
IMAGE: TikTok screenshot
Like The College Fix on Facebook / Follow us on Twitter