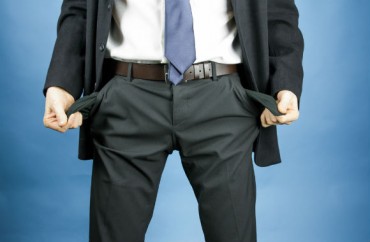 A new study has found that fossil fuel divestment would be costly for universities to the tune of billions of dollars.
Colleges that divest from fossil fuels would lose about two percent to 12 percent of their endowment value over a 20-year period — and that does not even include potential losses from a weakened portfolio — according to the "frictional costs of fossil fuel divestment" study by finance Professor Hendrik Bessembinder of Arizona State University.
"This translates to a reduction in the value of the weighted average large endowment after 20 years of between $1.4 billion and $7.4 billion. The equivalent reduction in value for the weighted average medium endowment is between $52 million and $298 million, and the equivalent reduction in value for the weighted average small endowment is between $17 million and $89 million," the study states.
A news release on the study explains further that "the hidden costs related to divestment, including conducting the actual transaction and then actively managing the account, are significant – and in many cases may actually exceed in size the losses that divested institutions would expect to endure from weaker portfolio performance."
MORE: Professor debunks claim fossil fuels damage planet
Said Professor Bessembinder: "[W]e don't need a crystal ball to quantify the costs that divested institutions will be forced to bear by merely executing the necessary transactions. These costs have nothing at all to do with the speculative matter of how stocks or industries will do in the future. These are largely unavoidable costs, every institution that divests will incur them, and as my research shows, they significantly add up as time goes on."
The significance of the findings are substantial.
"Usually, pro-divestment students stress the 'symbolic' value of divestment, which is often their retort to critics who cite the increased risks, diminished returns, higher costs, and minimal impact on the fossil fuel industry associated with an endowment dumping its fossil fuel-related positions," reports the Cornell Review. "Now critics can cite Bessembinder's new study showing that divesting university endowments from fossil fuel and fossil fuel-related investments could cause up to a 12% loss in value over a 20-year timeframe amounting to billions of dollars."
MORE: 300 Stanford profs call for divestment from fossil fuels
Like The College Fix on Facebook / Follow us on Twitter
IMAGE: Shutterstock