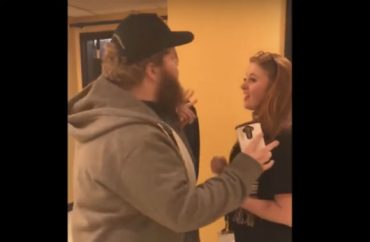 Hateful acts, many of them violent, have been directed at conservative college students during the 2016-17 year. This hostility has left many conservatives feeling unsafe on their own university campuses.
While politically inspired violence was not uncommon before Trump's victory, the results of this past election have made matters worse. In addition to receiving vulgar threats via email and social media, many conservative students have been ambushed.
Although some cases are under police investigation, many incidents go unpunished. Liberal administrators often turn a blind eye. Some conservative students resort to a buddy system just to walk through campus after dark.
Here are four examples that The College Fix reported on during the past school year.
Cornell College Republicans president assaulted, called 'racist bitch'
In addition to receiving death threats due to her conservative beliefs, Olivia Corn, president of Cornell College Republicans, said she was also the victim of a physical assault in November 2016.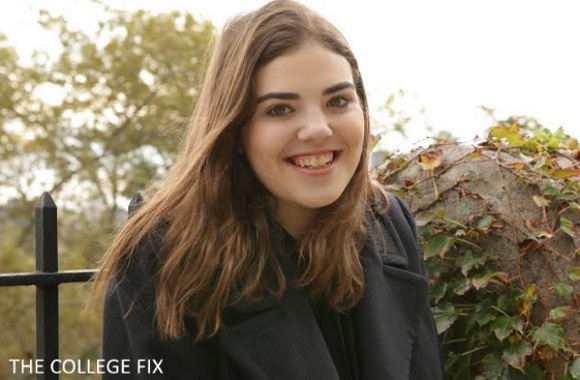 The assailant emerged seemingly out of nowhere, catching Corn off guard as she read an email on her phone. "Fuck you, racist bitch, you support a racist party," the attacker grunted at Corn, shoving her to the ground from behind, she says.
Corn said she is OK, but frustrated, by the attack.
"I have always considered myself to be very tolerant and listen to everyone's point of view," Corn told The College Fix. "So when I was shoved down, especially considering that I am not Donald Trump's biggest fan and I tried my best to help Marco Rubio become the Republican nominee, by someone who was angry by my politics, I was saddened that I was not afforded the same respect that I offer others."
WATCH: Leftist student physically attacks conservatives after botched debate meeting
Multiple students in West Virginia University's chapter of Turning Point USA were tussled with in January 2017 after they attempted to attend a meeting of the school's Left Alliance.
In a video, a Left Alliance member appears to lunge at a student before another TPUSA member gets in the way, and he asks "why did you film our fucking meeting?"
The assailant turns around and walks back toward the other student who is filming, saying "what is your fucking problem?" and twice strikes the student who is filming. "Why the fuck are you filming me right now?" he asks, and the student replies "because you're attacking me right now."
Fearing for their safety, Republican students at SF State stop tabling
At San Francisco State, Brian May, the vice president of the Republican Student Union, has faced harassment from people walking by his pro-Trump table, according to Xpress.
May and other Republican Student Union members reported facing criticism on a daily basis on SF State's very liberal campus.
"Some people would come over and try to push our members and throw our papers," May said, according to Xpress. "We were giving out Constitutions and people would rip them up."
The Republican Student Union even had to contact university police after an incident in which a member was attacked while tabling in September.
These students in the Bay Area are not alone – CBS has reported that conservative adults in San Francisco, fearing for their safety, are also reluctant to express their political beliefs.
Berkeley Republicans stay strong, active despite repeated attacks against them
Berkeley College Republicans may have experienced some of the worst harassment from intolerant leftist students.
In January, members of Berkeley Republicans were doxed by a liberal organization called the "Northern California Anti-Racist Action" and have even experienced repeated ambushes during tabling events on Berkeley's campus.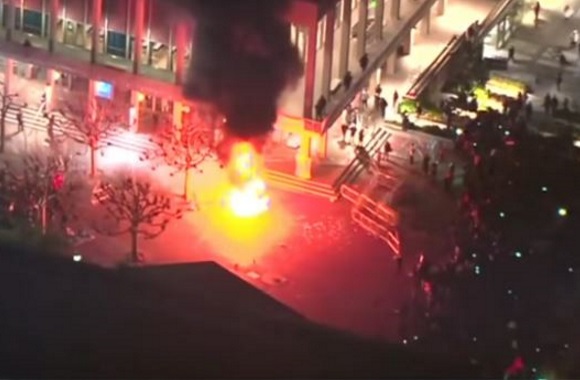 In early February, the Berkeley Republicans attempted to host Milo Yiannopoulos, and all hell broke loose. Rioters threw rocks and set things on fire near the building where Berkeley Republicans sheltered in place. At least one member was pushed and shoved.
"We know who you are, you can't hide from us," Berkeley College Republican Naweed Tahmas described regarding what he faced that night. "It was so violent at that point. They were surrounding me. They were assaulting me." Later, someone threatened to jump Tahmas when he least expected it.
Despite having their posters, signs, and conservative reading material destroyed by liberal dissenters, these College Republicans have not lost stamina.
"At the first meeting [at the start of the school year] we had maybe around 30 attendees," Pieter Sittler, vice president of the Berkeley College Republicans, said in an email to The College Fix. "Usually the first meeting of a club is the high point, but we have been able to maintain that number pretty consistently. I think they are attracted to our cause — they see us out on Sproul Plaza all the time and want to join the fight."
MORE: These 8 conservative college students were bullied for their beliefs
Like The College Fix on Facebook / Follow us on Twitter