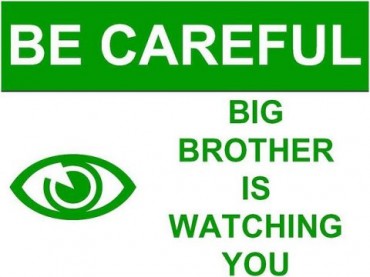 The national leadership of the Phi Delta Theta fraternity has suspended its Washburn University chapter after "sexually vulgar" texts were "discovered."
These texts were sent privately between members of the frat, mind you.
"I don't think that anyone in our fraternity honestly feels in a way that would reflect the things that were said in those messages," said Jake Gregg, Washburn's Phi Delta Theta president. Gregg adds he found out about the messages after they were leaked to a local newspaper.
Washburn President Jerry Farley said the messages were "absolutely, intolerably disgusting" and that he "plans to implement disciplinary action once the students involved are identified."
But … what can he do?
Is it possible the students involved could be kicked out of school or possibly be prosecuted? Not likely, according to Doug Bonney, legal director of the American Civil Liberties Union of Kansas City.

"Even if it's terrible stuff, it's protected by the First Amendment, unless it's defamatory or a direct threat to do harm to another person," said Bonney.

It also makes no difference regarding how the explicit messages were sent. Bonney said a person sending text messages has the same freedom of speech as the person standing on the corner with a megaphone.

"Whatever you say is protected by the First Amendment, and it doesn't matter what technology you use to say it," said Bonney.

Bonney told 41 Action News that unless there is probable cause that a crime was committed or that there was intent to harm someone, it's likely the guilty fraternity students will only lose their membership from Phi Delta Theta.
Indeed, the fraternity, being a private organization, can pretty much do what it wishes when it comes to its members. Washburn, however, is a public university.
Don't be confused by President Farley mentioning the means by which the offensive texts were sent — the app called GroupMe. As its website says, the app is "like a private chat room for your small group" (emphasis mine).
Does it not bother anybody that a private conversation was not only intruded upon, but its contents, however disgusting, were then disseminated to the public? Is there any effort to find the person(s) who did that?
Even the ACLU's Bonney didn't seem concerned about this aspect of the situation, at least in the article.
h/t to Bill Frezza.
Like The College Fix on Facebook / Follow us on Twitter
IMAGE: Kevin Trotman/Flickr