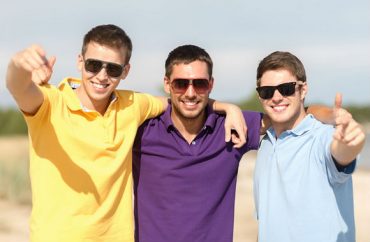 There's a provision in the Higher Education Act reauthorization pending in Congress that would block federally funded universities from punishing members of single-sex groups if the schools officially recognize any such group.
The current phrasing suggests that Harvard's single-sex clubs – fraternities, sororities and "final clubs" – would not be covered because they are not already officially recognized.
A political action committee that lobbies for fraternities and sororities wants to get that changed, and it has added an alumnus of a Harvard final club to its board of directors to make that clear.
The Harvard Crimson reports that the Fraternity and Sorority Political Action Committee (FratPAC) added a graduate member of the Porcellian, Harvard's oldest final club and outspoken critic of the "blacklist" of single-sex organizations, to its board of directors for this academic year.
It's the first non-Greek organization represented on the board in at least five years, according to the Crimson.
The law firm Arnold and Porter is lobbying on behalf of both FratPAC and the Cambridge Coalition, which includes both Harvard final clubs and Greek organizations, to ban penalties on single-sex clubs members even when their schools don't officially recognize their organizations.
To secure this change in the PROSPER Act, which already passed the House Education Committee, FratPAC has upped its giving to key lawmakers who were involved in the original amendment to ban penalties on officially recognized clubs: Kentucky's Brett Guthrie, who has received the most from FratPAC, and New York's Elise Stefanik, a Harvard alumna earlier identified by a Republican staffer as the source of the amendment.
The PAC donated the same amount this year to Education Committee Chair Virginia Foxx this year as it did to Guthrie – $10,000, according to the Crimson.
MORE: Higher ed bill could block Harvard's jihad against all-male clubs
IMAGE: Syda Productions/Shutterstock
Like The College Fix on Facebook / Follow us on Twitter