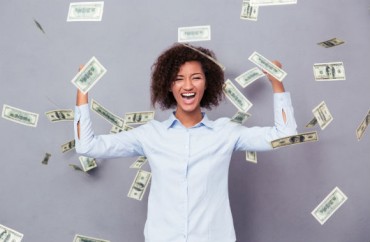 Critics content cost estimates are unrealistic, may cause costs to rise
A new plan to provide free college to all New Mexico residents is under fire by a taxpayer watchdog group and others who claim the state's governor is underestimating the amount such a program will cost.
According to Paul Gessing, president of the Albuquerque-based Rio Grande Foundation, the $35 million annual price tag Gov. Michelle Lujan Grisham has put on her plan could be up to $65 million short of the program's actual cost.
Gov. Lujan Grisham, a Democrat elected in November 2018, recently announced a plan to provide free tuition to all New Mexico residents, wading into a nationwide issue that has become a central topic of debate among 2020 Democratic presidential candidates. Currently, 17 states have some sort of plan to provide free tuition to select students at two or four-year schools.
When announcing the plan, Lujan Grisham called it "moonshot for higher education."
Yet Lujan Grisham's "New Mexico Opportunity" plan is notable in that it provides free tuition to all residents, regardless of income level; in doing so, the plan would use taxpayer resources to pay for the children of the state's wealthiest residents to attend their choice of New Mexico's 29 public colleges. Currently, New York is the only other state to offer such a plan.
Lujan Grisham has budgeted between $25 million and $35 million for the plan, numbers about which her office says they are "very confident."
Yet Gessing told The College Fix that the plan "could cost a lot more right away and that if nothing is done to constrain costs at the institutional level that price tag could rise quickly."
"I looked at this spreadsheet which shows students paid UNM alone $211 million this year in tuition and fees," Gessing said in an e-mail to The Fix. Using "conservative" estimates of how much existing money was in the system already, plus all the new students that would be entering the universities, "I think $100 million is a reasonable starting point," he said.
Gessing has also argued that New Mexico already spends the second most per-pupil on higher education in the nation. According to New Mexico's publicly available data, 138 of state university system's employees make over $300,000 per year, and 185 of the top 200 highest-earning state employees (93 percent) work for the New Mexico university system. These highly-paid university employees are primarily instructors in the medical sciences.
Lujan Grisham's plan would be a so-called "last dollar" aid program, meaning the scholarship would cover tuition and fees only after other aid programs for individual students, such as federal Pell Grants and assistance from New Mexico's Legislative Lottery Scholarship Program, have been exhausted.
Critics of "last dollar" programs point out that they disproportionately help the wealthy, as low-income students are already eligible for federal aid. Writing in Forbes, Wesley Whistle gives an example of two University of New Mexico students, one wealthy and one poor, but both paying the $7,556 annual tuition. If the low-income student earns the maximum $6,195 Pell Grant, the state subsidy would be around $1,300 – yet the wealthy student that qualified for no aid would be subsidized for nearly the full cost of their tuition.
"Eliminating a small amount of tuition does little to help those low- and moderate-income students while possibly giving wealthier students a bigger advantage," he writes.
Whistle argues that rather than paying tuition for students that can already afford it, these funds would be better spent helping poorer students pay for things like room and board.
Gessing said that while it wasn't "fair" for federal taxpayers to pick up the cost of the tuition for New Mexico's students, the presence of the Opportunity plan might actually dissuade students from applying for Pell Grants.
"What incentive will anyone have to actually make themselves a candidate for federal aid and other scholarships when the state has promised to pick up the tab?" asked Gessing. "Seems likely that New Mexico's promise of 'free' college could cost a lot more than expected and/or require a significant enforcement arm to ensure non-lottery scholarship funds don't plummet."
Others are concerned that once tuition is guaranteed by the state, costs will increase rapidly. The Albuquerque Journal recently editorialized in favor of "safeguards" to keep tuition increases "in check."
Supporters note the program will be paid for with a nearly $1 billion state surplus, the result of a recent oil-drilling boom in the state.
But some lawmakers are concerned about whether that revenue stream will be sustainable in the future. "The devil is in the details of all wonderful programs," state Sen. John Arthur Smith, chairman of the Senate Finance Committee, told the Albuquerque Journal.
"The temptation is even more encouraging when you get oil and gas revenues. But if those revenues disappear, you need to sustain that effort," Smith said.
In order to keep the scholarship, students must enroll in college within 16 months after graduating from a New Mexico high school, take a full course load, and maintain at least a 2.5 GPA. The plan must still pass the full legislature to become law. Both the New Mexico House of Representatives and Senate are controlled by Democrats.
MORE: University of New Mexico puts trigger warning on pro-life event: 'may be uncomfortable'
IMAGE: Shutterstock.com
Like The College Fix on Facebook / Follow us on Twitter