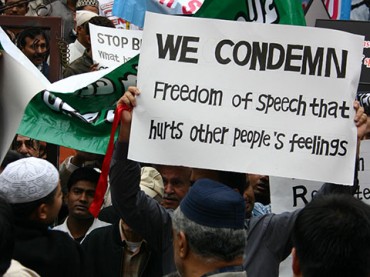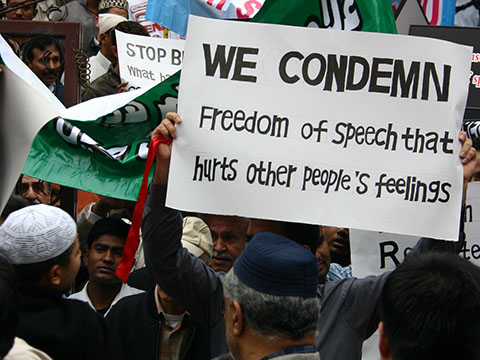 Sounding more like a kindergarten teacher than the chancellor of the university that birthed the Free Speech Movement 50 years ago this fall, the University of California-Berkeley's Nicholas Dirks sent a jaw-droppingly ignorant email to students, faculty and staff Friday that essentially turns free speech into an endless relativist exercise.
Popehat has a very good point-by-point analysis that serves as the main course, but here's an appetizer from Dirks' email:
As a consequence, when issues are inherently divisive, controversial and capable of arousing strong feelings, the commitment to free speech and expression can lead to division and divisiveness that undermine a community's foundation. [emphasis added]
Popehat says:
In today's competitive publishing environment it is astonishingly difficult to distinguish yourself as an academic by being wrong about free speech, but Chancellor Dirks is equal to the challenge. His email is so very bad on every level — legally, logically, rhetorically, and philosophically — that it deserves scrutiny.
Read the full Popehat analysis here.
h/t Greg Lukianoff
IMAGE: Sam Graham/Flickr
Like The College Fix on Facebook / Follow us on Twitter