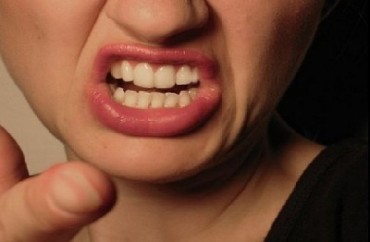 UPDATED
People begrudgingly appreciate the press the same way they do a colonoscopy – it can be painful but it reveals things that are worse than temporary discomfort.
Events at the University of Missouri (MU) and Yale University in the past week have made clear that this taken-for-granted cleansing of the body politic is precarious on any campus whose protesters have successfully intimidated a cowardly administration.
After they forced the resignations of MU's president and Mizzou's chancellor on trumped-up charges of ignoring scattered anecdotes of racism, student activists and a journalism professor turned their sights on the media.
The New York Times reports on student photographer Tim Tai, freelancing for ESPN (this was a football story too), and his scuffle with the black-led protest group Concerned Student 1950 while trying to cover "a small tent city" created by protesters at Mizzou.
Setting a terrible example for students are Mizzou's own professor of mass media, Melissa Click, and director of Greek life, Janna Basler:
As the video nears its end, the person taking the video, Mark Schierbecker, emerged from the scrum and approached [Click] … When he revealed that he was a journalist, Ms. Click appeared to grab at his camera.

She then yelled, "Who wants to help me get this reporter out of here? I need some muscle over here."

At another point in the video, Mr. Tai was also challenged by a university employee. Janna Basler, the director of Greek life and leadership on campus, approached Mr. Tai and, spreading her arms out, demanded that he "back off."

As he tried to defend his right to be there, Ms. Basler explained, "You are infringing on what they need right now, which is to be alone."
Media ethics can be gray sometimes around interviewing people in a state of shock, such as family members of murder or suicide victims, but there's nothing remotely iffy about covering a protest that just forced out high-ranking public university officials.
I was right with you, @CS_1950, but you assaulted a journalist on public property. Who on earth thought that was a good idea?

— Rockne Andrew Roll (@raroll) November 10, 2015
People who make a public spectacle – by building a friggin' tent city on campus – can't be surprised when it draws media coverage. A communications professor like Click knows that and yet tries to direct violence against a photographer acting in good faith.
Rod Dreher of The American Conservative sums it up pretty well:
This is the kind of fanatic that the University of Missouri board has capitulated to. They gave in to a student mob, instigated in this instance by a radical professor, that shoves a journalist off of public land, where he has a perfect right to be.
@CollegeFix When the people in charge of training the next gen of journalists teach them they have no rights? We're sunk. No watchdogs.

— Life by the Creek (@lifebythecreek) November 10, 2015
Meanwhile, Yale is talking about banning all videorecording unless everyone within the frame signs a consent form, The Washington Post reports. (Just more "affirmative consent," right?)
It's all because Greg Lukianoff, the president of the Foundation for Individual Rights in Education, was on campus for a talk on free speech (how fortuitous) and took several videos showing students in various public temper tantrums.
Here's one where a student goes on a tirade against the master of the Silliman residential community – to his face – for daring to defend his wife's statement that Yale has no right to tell students what Halloween costumes to wear. Trigger warning: F-bombs.
You can watch all of Lukianoff's videos from Yale, and FIRE has a thorough wrapup of the Yale menagerie, which was provoked – once again – by Halloween costumes.
Yale doesn't appreciate looking like the world's most overpriced daycare center, so it's planning a fruitless attack on anyone with a smartphone, according to the Post:
[Yale College Dean Jonathan] Holloway said he has been in touch with the university's general counsel's office about the [Lukianoff] videos, as there is a university rule that prohibits filming without prior permission within Yale's gates, he said.

"I honestly don't know what to do in our smartphone culture with this," Holloway said. "And so I've posed that as a question to the attorney to figure out what can we do."
As a private college, Yale could try to enforce a no-recording rule without running afoul of the First Amendment, but it would be selectively enforced, to say the least. And it would probably push Yale from its current "yellow light" rating from FIRE into "red light" territory.
Let's close with a tweet from one of Professor Click's colleagues at Mizzou, the J-school's Katherine Reed.
MU faculty member @melissaclick and staffer @baslerjd, shame on you for your behavior today. Shame! https://t.co/ey7IjmClWV via @YouTube

— reedkath (@reedkath) November 9, 2015
CORRECTION: Professor Click is not a journalism professor and does not teach in Mizzou's journalism school. The article has been amended to clarify this.
Like The College Fix on Facebook / Follow us on Twitter