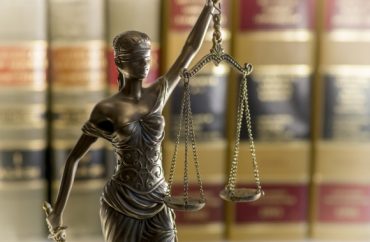 Heterodox Academy combats academic uniformity, leftist bias
In January, a mere five months after the launch of Heterodox Academy, the scholarly blog was cited by professor and columnist Paul Krugman in the New York Times as an example of educators who are "conservative" and "outraged" at "what they see as a sharp leftward movement in the academy."
But Krugman – like so many of his left-leaning peers – appeared blind to the truth.
"Krugman is wrong—we are neither conservative nor outraged," responded Jonathan Haidt, a professor of business ethics at New York University and co-founder of the website. "We are concerned about the loss of viewpoint diversity in the academy because it means that we lose 'institutionalized disconfirmation.'"
"The quality of research produced by politically orthodox disciplines deteriorates. We are working within the academy to try to improve it."
Heterodox Academy was founded in September 2015 by eleven professors of liberal, conservative, libertarian and centrist bents who hail from various disciplines and universities and who have taken up the mission to combat the lack of "viewpoint diversity" in academia, with a special focus on the social sciences.
Today the website benefits from the writings of about 30 professors and graduate students, who regularly post on the site's blog and its scholarly publication page. They abide by their mission to cultivate diverse viewpoints, and an internal survey conducted in response to a criticism that the site is dominated by conservatives actually revealed the opposite, one of its founders told The College Fix.
"I am pretty sure that all Heterodox members (not just the founders) got there by having mostly independent, parallel experiences with mostly (though not exclusively) leftwing distortions of scholarship, teaching, and campus discourse," co-founder Lee Jussim, a professor of social psychology at Rutgers University, told The College Fix via email.
"I got there mostly through scholarship," he added. In Jussim's case, it was his peers' refusal to see the hard facts regarding social stereotypes.
"For 100 years, the social sciences have been declaring stereotypes to be inaccurate, typically without a shred of scientific evidence," Jussim told The Fix. "Over the last 30 years or so, rigorous social science assessments of the accuracy of stereotypes have been steadily rolling in — and, usually (though not always), they show that people's beliefs about groups are pretty (not perfectly) accurate. Pointing this out has often evoked harsh yet scientifically vacuous responses …"
With that, Jussim points out Heterodox Academy creates a credible counterforce "to what is rapidly becoming the mirror-image McCarthyism of the left on campus."
RELATED: Meet the professor who gladly left UCLA and hasn't looked back
The website also includes a lengthy reference page detailing articles published in recent years that "explain why ideological homogeneity is bad for science."
Pushing back against that tide can be difficult.
Jussim writes that speakers and writers are often vilified for presenting contrary opinions to the common narrative. Here's some of what can get scholars in trouble:
"Suggest some or many aspects of modern feminism are misguided."

"Claim that affirmative action is dysfunctional."

"Argue that some psychological and behavioral differences between some groups might have derived from the different evolutionary adaptation pressures on different continents."

"Present evidence that many stereotypes are accurate."

"Present evidence that children of gay or lesbian parents are not necessarily as psychologically well adjusted as parents of heterosexual parents."

"Criticize Islam, as a religion and/or set of cultural values and/or political ideology."
Not only does this hinder scholarly research, but the lack of opposing views detrimentally impacts students, as students must be exposed to strong counterarguments to learn, according to Jussim.
At least with Heterodox, it breaks the notion that all professors subscribe to leftist beliefs. Perhaps it might "save the social sciences from themselves," he argues.
But it will certainly "expand the pool of heterodox scholars by clearly conveying to younger academics that they do not need to toe any political line in order to have a successful and satisfying career," he writes.
He's right.
Dr. Jonathan Anomaly, director of UNC's Philosophy, Politics, and Economics Program, told The College Fix that he has experienced pushback in trying to publish scholarly papers that do not align with the status quo. But, he added, resources such as Heterodox Academy allow academics such as himself to find viewpoint diversity in the social sciences.
Professor Anomaly said scholars who wish to explore unpopular ideas can consult the website, which "exposes bias and celebrates ideological diversity."
RELATED: UNC philosophy professor warns: 'Progressive privilege' abounds in academia
Like The College Fix on Facebook / Follow us on Twitter