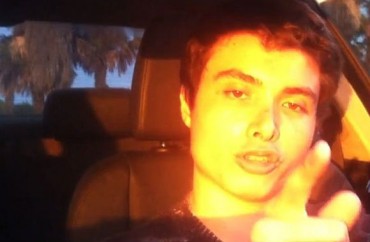 Have you ever shown romantic interest in a friend who didn't reciprocate and then felt sore about it?
If you're a man and your friend is a woman, you're automatically sexist – and in the same league as a murderer.
That's the curious argument made by Harvard Crimson columnist Nian Hu, who thinks so little of men that she assumes they feel "entitlement over women's bodies" by using the common term "friend zone":
They simply wanted to get with the woman, did all sorts of nice things to try to woo her, and then accused her of friend zoning him when she turned him down. In this case, being friend zoned is nothing more than a euphemism for rejection—one that places the blame on the woman, rather than on the man's own undesirability or incompatibility.

In my experience, women are much less likely to complain about being friend zoned.
It seems to have never occurred to Hu that a man might want to be romantically involved with a woman for any other reason than bedding her:
The friend zone suggests that women are machines that men can put kindness tokens into until sexual favors come rushing out. Unfortunately, that's not how it works: women are humans who are attracted to some people and not others. Whom they choose to have sex or not have sex with is their own decision, and it's one that other people ought to respect.
She even blames the friend zone for the murder spree by Elliot Rodger near the University of California-Santa Barbara in 2014:
While many considered the shooting an exceptional case, this sense of entitlement is pervasive in society and manifests itself in equally pernicious ways. It is this sense of entitlement that leads women to experience violence when they reject the sexual advances of men—from getting attacked with acid, stabbed to death, raped and beaten, or smashed in the head with bowling balls and glass bottles. Male entitlement to female bodies manifests itself in bitter but harmless rants about the friend zone, but also in brutal acts of violence and murder.
RELATED: Seven Dead in Massacre at UC Santa Barbara College Town
Like The College Fix on Facebook / Follow us on Twitter
IMAGE: YouTube screenshot