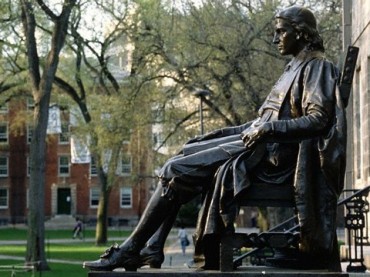 Growing up amid poverty doesn't mean you're destined for a life of failure, and the success stories that prove that out are always worth sharing.
Jarrett Skorup with the Michigan Capital Confidential has a neat tale originating from the bankrupt streets of Detroit, where a charter school has outshined its public peers and helped one young man gain admittance to the best schools on the globe:
Driving down Waterman Street in Mexicantown in Southwest Detroit you pass boarded up houses, closed down businesses, and other things that make up too much of the city.

Until you get to Cesar Chavez Academy. The school stands out like an island. No boards. No graffiti. No garbage in the parking lot. This is a place for learning.

And it's where Daniel Felix has excelled. He came to Detroit from Los Angeles as a child and lives a few blocks from the high school with his two brothers, a grandfather, and parents who speak mostly Spanish.

That's not unique in his neighborhood. What's special about Daniel is that he's headed to one of the top universities in the world later this fall.

He's not sure which one yet, and it's a tough decision, because Daniel has gotten into most of them. Acceptance letters have come from Harvard, Stanford, Princeton and the University of Michigan. He's still waiting to hear from Yale and Columbia. …

Half a mile away from Cesar Chavez is Detroit Southwestern High School where Daniel would have gone had the charter public school not been an option for him.

It is only in the past decade that Michigan began to expand its school choice programs, culminating in the elimination of the arbitrary cap on charter schools two years ago.
School choice – the great equalizer.
Like The College Fix on Facebook / Follow us on Twitter