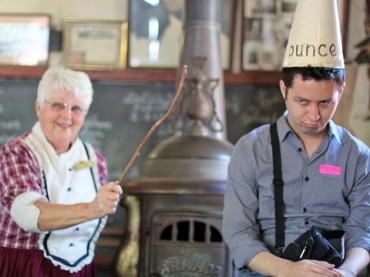 You could go broke saving money like this:
Santa Fe Community College has just unveiled a solar array that, it says, will save the college at least $200,000 a year on its utility bills.

But the array, funded by taxpayers in a 2010 bond election, will cost $5 million…
A "bond election," huh? That means this solar array was taxpayer funded.
If you're a typical liberal administrator at a public university, then there's no better feeling than spending other people's money in order to feel good about yourself.
On behalf of the officials of Sante Fe Community College, I'd like to say: Thanks taxpayers!
Nathan Harden is editor of The College Fix and author of the book SEX & GOD AT YALE: Porn, Political Correctness, and a Good Education Gone Bad.
Follow Nathan on Twitter @NathanHarden
(Image: davecobb.Flickr1)
Like The College Fix on Facebook / Follow us on Twitter