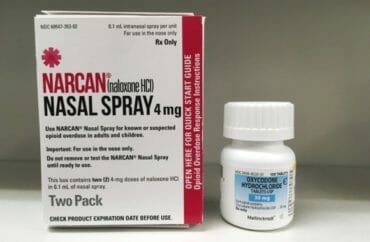 Students for Opioid Solutions pressure universities to act on epidemic
Gerald Fraas learned his friend had died of an opioid overdose via text. It was a crappy way to learn the news, and it was "absolutely heartbreaking," he said.
They had been friends since their freshman year, and his death in March 2017 rocked Fraas. What's worse, it may have been preventable.
When he was discovered unresponsive by his roomate and resident advisor, the bottle of pills on the countertop and a weak pulse rate should have clued them in, Fraas told The College Fix, adding his friend should have been taken to the hospital.
Instead, Fraas said, he was misidentified as having drank too much, given a glass of water, "and left to die." Fraas called it "severe negligence towards preparing for this issue."
If Fraas has anything to do with it, other college students gripped by opioid addiction will be spared the same fate. The economics and political science senior at the University of Alabama is founder of Students for Opioid Solutions.
He launched it in September, six months after his friend's overdose. It is a nonprofit that harnesses student volunteers and tax-deductible contributions to warn and education people about the dangers of opioid addiction and lobby campus leaders to more actively confront the epidemic, including by having campus cops and Resident Advisors, or RAs, carry Narcan.
The group has grown exponentially since its launch. Today, Students for Opioid Solutions is represented by "campus captains" at five dozen universities across the nation, students who have pledged to lobby campus leaders with a set of policies developed by the group, according to its website.
The first is to require campus police and residential staff receive training in the recognition of an opioid overdose. Second, that campus police and residential staff carry Narcan, an antidote for an opioid overdose.
Narcan, or naloxone, is a medication that can rapidly reverse the effects of an opioid overdose.
The group also wants to require that schools record and report the number of opioid overdoses and deaths in their annual drug and alcohol report. It also seeks to enact an amnesty policy to protect students from legal ramifications should they report an opioid overdose, and a good Samaritan clause protecting students who come to the aid of someone overdosing.
"For far too long state legislators have promised comprehensive action on the opioid issue with little to no results. Our friends and classmates are dying from opioid overdoses," the group states on its Facebook page. "This is a grassroots movement to solve the issue of opioid overdoses."
Between 2002 and 2015, opioid abuse skyrocketed in the United States, killing more than 30,000 Americans, according to the National Institute on Drug Abuse. At highest risk of abuse are young adults between the ages of 18 and 25.
Today, universities are seeing a growing number of students abusing opioids yet there has been a lack of resources they have put forth for students to utilize, Fraas argues.
Opioids include heroin and Oxycontin pain pills. The biggest issue on college campuses seems to be the use of illicitly obtained prescriptions pills, according to Fraas.
"Someone has an outstanding script, they can make a little money, and the pills ultimately flow into the hands of those who will overuse them. Heroin (especially laced with fentanyl) is problematic, but not as problematic as prescription medication abuse," he told The Fix.
Fraas said he wants Students for Opioid Solutions to be the organization that pressures universities to act "instead of waiting for another funeral before taking action."
When Colorado State University student Isabel Brown helped bring the issue before the student government this month, it was personal.
"As a pre-med student whose life has been deeply affected by family members' struggle with addiction, I immediately knew that I had to bring this special project to our campus," Brown wrote in a statement to the Collegian.
Students For Opioid Solutions declares legislative victory #2 at Colorado State University. Shoutout to @isabel_m_brown for spearheading the process!https://t.co/CIMGNKRhR1#opioidsolutions#opioidepidemic#stoptheopioidepidemic@ScaramucciPost pic.twitter.com/wkLn9xAyoi

— Students for Opioid Solutions (@OpioidSolutions) January 25, 2018
So far, the organization has seen its measures find supportive audiences before several student governments, and that's just the start, he added. Student senators need time to do the legal research for their proposal, and also to consult with proper administrative bodies to present a resolution that has the best chance of success.
But at the end of the day, "word-of-mouth and social media have been the most reliable methods of growing the movement. All it takes is one person at a singular institution to push for our policies," Fraas said.
"What's important is not the number of outright passages," Fraas said, "but the number of schools at which we see these policies actually implemented."
MORE: Prof promotes 'Digital Detox,' working to 'preserve humanity'
IMAGE: PureRadiancePhoto / Shutterstock
Like The College Fix on Facebook / Follow us on Twitter