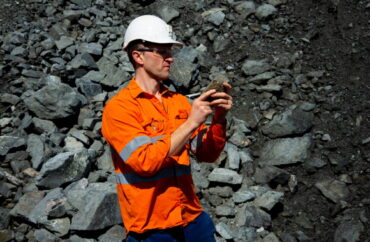 Educating aspiring geologists in field camps is problematic and needs to be fundamentally changed, according to some critics of the practice, prompting one famed geologist to cry foul.
The argument is that field camps are a racist, ableist, sexist role-playing exercise driven by toxic masculinity and centered around reliving Manifest Destiny, "subjugating the native populations," and the "conquest of the west by the white man," said Sadredin "Dean" Moosavi, a geologist at the Rochester Community and Technical College in Minnesota.
Moosavi, widely regarded as a skilled naturalist and accomplished scientist, said there is an "ideological attack on field camp itself" in an exclusive interview with The College Fix.
For budding geologists, the traditional field camp experience often marks their transition from being a college student to a beginning geology practitioner.
Critics argue, however, field camps are "dominated by toxic masculinity because all the young, white males in the program, they all want to grow up to be Indiana Jones," Moosavi said, adding Jones wasn't even a geologist.
But the criticism is the men are "showing off their testosterone and their manliness and this is toxic to the women in the group and to the people who aren't … as physically fit," he said.
The reality though is field camps generally have been held in the west because certain geological features are easy to see there in the summer. It has nothing to do with Manifest Destiny, noted Moosavi.
The students who go tend to be incredibly excited to be there, he added.
"They're young," said Moosavi. "Many of them are physically fit. Why wouldn't they climb up on the [tallest] rock so they can get a better view?"
But, according to Moosavi, critics will argue "the fat kid feels bad because they can't climb up on the rock, so therefore the fit kid shouldn't be allowed to climb up on the rock either so the fat kid doesn't feel bad about themself."
"They're basically changing the field camp experience to make the underrepresented demographics feel comfortable," he stated.
Critics, he said, are now arguing: "What about the person who can't afford to go to field camp because they don't have the money? Or what if they can't afford to be gone that long because they have children at home that they need to take care of? Or they have to work a job during the summer? Or what if they're a woman who's afraid to be in a field camp with a lot of strange male students and faculty?…What about an ethnic minority, say someone from inner-city Newark, who now is going to be sent to some rural place in Montana and they might be the only person of their ethnicity not only in the field camp but within the whole area?"
Some of these ideas from DEI proponents, Moosavi said, are probably doing more to hinder diversity and inclusion than further it, given that they are discouraging young people from underrepresented groups from going to field camp on the grounds that there will be so few people like them there that they will feel uncomfortable.
Moosavi described it as a self-fulfilling prophecy.
He also added, if you change the field camp experience to accommodate all these groups, "it's no longer field camp. It's becoming just an exercise in … social engineering that increasingly…is not fulfilling the goals for which field camp was created."
This, Moosavi said, ultimately could affect hireability as the traditional field camp is essential for those seeking careers as field geologists. Exxon Mobil will want to hire a petroleum geologist who has actually looked at drill core, for example.
Companies will want people who have "worked for a week in the heat far from the city where they have to be uncomfortable for several days and haven't showered for a few days, had to work with a small group of people very intensely without, you know, going to pieces," he said.
Moosavi did field work in Alaska and Canada, where he looked at methane emissions from wetland systems. He has since dedicated much of his professional career to developing "place-based" field experiences for general education students and K-12 teachers that are considerably less intense than those experienced by geology majors and graduate students.
The traditional field camp experience, Moosavi said, might last an entire summer.
Other ideas being proposed by DEI proponents that focus more on the financial aspects of field camp, however, "are completely valid and worth considering," Moosavi said. "Okay, so for the student who needs to work, they need a source of income. Is there a way to make field camp affordable? Is there a way for them to get scholarship funds so they can not only pay for the field camp but maybe even earn enough funds to maybe cover the income that they're forgoing by going to field camp?"
That's more a financial puzzle to solve, he added.
To some extent, Moosavi said, oil companies once tried to address some of these issues by investing heavily in an endeavor that provided financial support for students from underrepresented groups to get what he described as "amazing" field experiences across multiple summers. However, although many of these students went into STEM, most did not stick with geology, making the effort a failure in the eyes of the oil companies, he said.
MORE: 'Too rock heavy,' too ableist, too white: Geoscience students identify concerns in field
IMAGE: Adwo / Shutterstock
Like The College Fix on Facebook / Follow us on Twitter