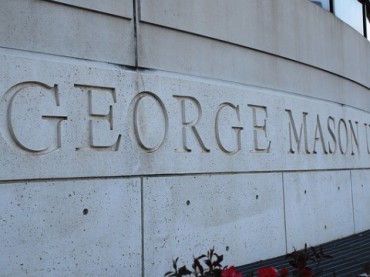 OK, perhaps not many schools are coveting the responsibility to let students speak freely and not punish or intimidate them into docility when it becomes politically convenient, but they should.
The Foundation for Individual Rights in Education announced today that George Mason University in northern Virginia has dropped all its speech codes – without a threatened or actual lawsuit – earning the civil liberties group's "green light" rating.
It's been a long time coming, FIRE said, noting GMU came on its radar in a 2005 incident where a student was arrested while protesting near a military recruiting table:
In May 2014, [FIRE Individual Rights Education Program Azhar] Majeed and GMU Director of Special Diversity Projects Dennis Webster began working together to revise seven university policies, including a flyer posting policy, a sexual harassment policy, two provisions from the student conduct code, and a policy on leafleting. GMU Foundation Professor of Law Todd Zywicki also assisted in the effort.
GMU is the 20th school with the green-light rating, and the third in Virginia, following the University of Virginia and College of William & Mary.
Like The College Fix on Facebook / Follow us on Twitter
IMAGE: Adam Fagen/Flickr