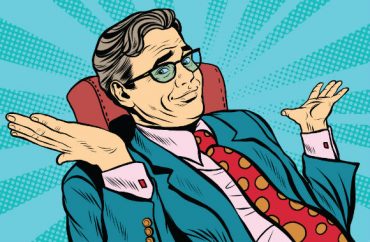 'For the first time in history, a Nazi sympathizer occupies the White House'
A dean at a prominent American university has leveled a stunning charge against the president of the United States.
"Events in the aftermath of the violence in Charlottesville have made this abundantly clear. For the first time in our history, a Nazi sympathizer occupies the Oval Office," writes George Washington University's Elliott School of International Affairs dean Reuben Brigety at Foreign Policy.
"In essence, Trump definitively showed the world who he is," Brigety writes. "And we should believe him."
Calling Donald Trump "America's first Nazi-supporting president," Brigety claims that, at his August 15 press conference, Trump "spontaneously reiterated his support for white supremacist protesters."
This alleged white supremacist support, Brigety says, "forced a stark moral choice upon senior officials in his administration: vigorously denounce the heinous views of the man they serve, resign in protest, or be forever linked to" the reputed Nazi sympathies of Donald Trump.
"The unprecedented situation that we currently face," Brigety continues, "…is that the elected government of the day is now led by a Nazi- and white-nationalist sympathizer."
"Either you challenge the president's blatant racism," he claims, "or you acquiesce to his repugnant views to the detriment of your credibility with those you lead and to your own sense of personal honor."
If anyone continues to serve Trump without denouncing him, Brigety claims, he or she will "have to explain to your personal progeny and our national posterity why you chose to silently serve America's first Nazi-in-chief."
Whether or not Trump is actually a "Nazi- and white-nationlist sympathizer," there have indeed been politicians in recent American history that have supported repugnant groups and ideologies: Democrat Robert Byrd, for instance, was an Exalted Cyclops in the Ku Klux Klan, and once vowed: "I shall never fight in the armed forces with a negro by my side." Byrd held a number of powerful positions in the Democratic party, including Senate Majority Whip and secretary of the Senate Democratic Caucus.
Read Brigety's anti-Trump column here.
MORE: University of Kansas doesn't deny putting up flyers that call MAGA 'coded' neo-Nazi language
MORE: Flyers found at UNC liken Trump supporters to Nazis, declare 'bash the fash'
Like The College Fix on Facebook / Follow us on Twitter
IMAGE: Shutterstock