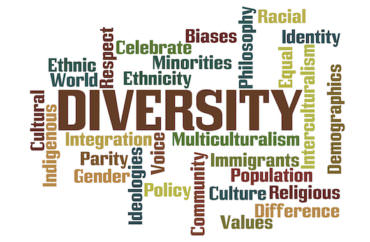 Officials won't comment on program meant to promote 'dialogue about inclusivity'
George Washington University will introduce mandatory "diversity measures" for new students starting this fall, with a series of skits and workshops meant to promote "dialogue about inclusivity" on the private, Washington D.C. campus.
The new program comes several months after a racial controversy at the school in which members of the Alpha Phi sorority posted a picture on Snapchat of a young woman holding a banana peel with the caption: "I'm 1/16th black." The individuals in the photograph later claimed that they were unaware that the caption had been attached to the photograph.
Public outrage on the campus led to calls for administrative action. This led George Washington University officials to pledge new diversity measures and inclusion training, among them mandatory programs for freshmen. Those programs will be implemented in the fall of this year for the first time, according to the campus newspaper the GW Hatchet.
Though university spokeswoman Maralee Csellar did not respond to requests from The College Fix regarding the content of the diversity training, she told The Hatchet that the university hopes "to introduce students to some of the issues they may face and also to introduce them to the University resources that may be able to help in each situation. Diversity and inclusion topics are highlighted in one thread of the skits, but are presented in context and are not the sole focus of the skits writ large."
According to The Hatchet, the skits and diversity training were developed by orientation leaders working closely with the Posse Foundation, a nonprofit multicultural organization. The Posse Foundation's mission statement states, in part, that the group is dedicated to helping colleges and universities "build more interactive campus environments so that they can be more welcoming for people from all backgrounds."
The Posse Foundation did not respond to multiple requests for comment from The College Fix regarding its role in the creation of the new programs. Csellar, the campus spokeswoman, told The Hatchet that the foundation "worked with orientation leaders…to facilitate discussions about diversity and inclusion."
The specific content of the diversity programs remains unclear. Along with university officials and the Posse Foundation, the Student Association cabinet did not respond to multiple requests for comment by The College Fix. It is equally unclear how the university will track the success of the diversity implementations.
According to a report released earlier this year by the university, the mandatory diversity training will include skits which will then segue into "facilitated small group discussions around racism, discrimination and bias."
As well, the same group of staff and students who were in charge of developing the new diversity initiatives were also charged with "researching and implementing student-focused online diversity training in support of developing a common language and communicating GW community values and expectations," according to the report.
MORE: University to spend $121M on diversity efforts, maybe more in two years
MORE: Study finds mandatory diversity training backfires
IMAGE: Rob Wilson / Shutterstock.com
Like The College Fix on Facebook / Follow us on Twitter