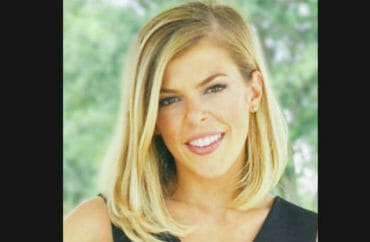 Claims she just 'needed a moment of truth'
The #MeToo movement has a way of turning on its avowed supporters, as a Georgetown University adviser learned when he tried to signal-virtue.
Jeff Bernstein served on the Catholic university's Master of Science in Foreign Service advisory board until Monday, when the School of Foreign Service announced his resignation in the wake of outrage for a tweet Bernstein directed toward a young female conservative commentator.
He also got fired from his job the day before.
Bernstein's digital profiles have gone dark, too – his LinkedIn page and Twitter account have both been deleted so quickly that Google still pulls up both in search results. As recently as Sunday morning, before he got fired, his Twitter account still existed but was marked private, according to Google's cached version.
Bernstein's problems started when he replied to a tweet by Allie Beth Stuckey, who runs The Conservative Millennial.
She had written that the #MeToo movement was a "symptom of a broken world," not a broken legal system. Bernstein responded: "Wishing you a #metoo moment. Maybe then you won't be so insensitive."
The same night, Stuckey publicly accused him of wishing for her sexual harassment or assault.
Hi @Georgetown — someone on your MSFS board just told me he hopes I get sexually harassed or assaulted. Is this the kind of standard your university holds for your advisors? pic.twitter.com/O2CLUkYvcR

— Allie Beth Stuckey (@conservmillen) January 14, 2018
Stuckey told The Hoya that she was initially confused by Bernstein's response:
I considered all of the horrific stories I've read of sexual abuse and rape over the past few months and thought, "He wants me to go through that because he disagrees with me?" …

And though I'm no stranger to disagreeable, sexist Internet trolls, to me, this was too far.
According to The Hoya, Bernstein continued to justify his tweet even after he deleted it and "repeatedly apologized to Stuckey" on Twitter:
He said that he "would never wish harm on anyone" and only meant to say Stuckey — whom he accused of making disparaging statements about women, immigrants, people of color and others — "needed a moment of truth."
MORE: Georgetown approves 'gender and sexuality' housing option
The semi-apologies weren't enough, and Solebury Capital "promptly terminated" its managing director after a quick review of Bernstein's online conduct, the financial services company told The Hoya.
According to the paper, Georgetown alumnus Bernstein had deleted his Twitter account by Monday morning.
The dean of the foreign service school called Bernstein's comments "deeply inconsistent with our values and mission" and announced he resigned:
The Master of Science in Foreign Service (MSFS) program at Georgetown University is deeply committed to fostering the role of women in international affairs and promoting respectful dialogue and debate on the critical issues facing our world.

Encouraging, threatening or condoning violence and harassment against another person, in any form and on any format, is deeply inconsistent with the values of the program, our school and our university.
A message from @joelhellman_SFS regarding the MSFS program: https://t.co/cryBKADjoN

— Georgetown MSFS (@msfsinfo) January 15, 2018
Read Georgetown's statement and The Hoya report.
MORE: Professor says cartoon princes are sex offenders
IMAGE: Allie Beth Stuckey/Twitter
Like The College Fix on Facebook / Follow us on Twitter