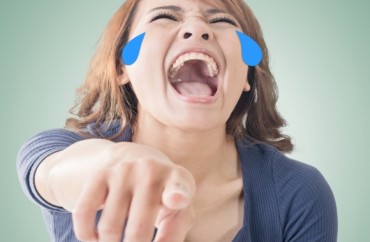 When former Georgetown professor Asra Nomani wrote a piece for The Washington Post a couple of days after the election, she probably couldn't have predicted the amount of grief she'd get on social media … most especially from a (former) colleague.
As reported by The Hoya, Professor Christine Fair really took exception to Nomani's article, "first with a Facebook post and later with a, 'flurry of really rude, dehumanizing, and disrespectful' tweets," according to Prof. Nomani.
"Yes. @AsraNomani I've written you off as a human being," Fair tweeted regarding Nomani. "Your vote helped normalize Nazis in DC. What don't you understand, you clueless dolt?"
Fair proceeded to chastise Nomani in a direct message for her daring to ask for civility: "You got a lot of media out of your vote. Can't stand the heat? Don't go into the kitchen. Also I have so little regard for you. Go enjoy the hell you've helped create
"Also go f—k yourself."
Nomani filed complaints with the director of the Center for Security Studies and the Security Studies Program and the Institutional Diversity, Equity and Affirmative Action organization on December 2 and January 5 respectively. The former asked for an apology and that Fair get "training regarding her public interactions."
Fair claims Nomani's initial Dec. 2 complaint was not triggered by initial tweets, but rather by a tweet Fair sent claiming Nomani had manipulated evidence of their conversations in a tweet to a professor researching journalists who had been covering Trump.

"So once I busted her for just outrageously lying, she begins tagging every potential and possible agency at Georgetown. If she could have tagged dining halls she would have, and it was only after my pointing out to this professor that she just completely mischaracterized this entire exchange that she literally went ballistic," Fair said.

According to Nomani, her complaint was triggered by continued aggression from Fair following her initial tweets in this interaction and a Facebook post following Nomani's complaint.

Fair made an open post on Facebook, telling Nomani to "f—k off and go to hell." According to Nomani, Fair also sent a private letter saying she was going to file a legal complaint.

Fair said she only used crude language with Nomani in private messages. …

Senior Director for Strategic Communications Rachel Pugh said Fair's tweets do not reflect the views of Georgetown.

"As an academic community we hold dear our commitment to free speech and expression. Being committed to the free and open exchange of ideas does not mean, however, that we approve of or endorse each and every statement made by members of our faculty," Pugh wrote in an email to The Hoya. "The views of any faculty member are their own and not the views of the university."
Fair contends Nomani is all about "drama," claiming it's her "M.O." that "gives her various hits on Fox News."
Nomani says Fair's actions "raises concerns about her conduct in the classroom": "When we engage in dialogue we can't, it's just as the harassment policy says, we can't berate, demean, insult and harass another human being for their perspective."
While Ms. Pugh certainly is correct in her statement, Nomani may have a good point. Would you, as a Trump voter, want to take a class with a professor who believes this:
And need it be asked how Georgetown would react had the philosophies and candidates been reversed?
MORE: Duke U.'s Muslim Students Association blackballed Islamic feminist's speech
MORE: Muslim reformers: Hijab-wearing Christian prof promoting culture of oppression
Like The College Fix on Facebook / Follow us on Twitter
IMAGE: Shutterstock