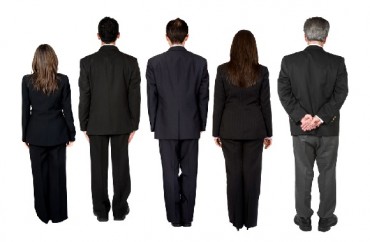 Confrontation took place on Georgetown's campus after Democrat called for confrontation of Trump cabinet members
Georgetown University is refusing to comment on the conduct of several of its students who accosted a sitting senator and the senator's wife, with the school refusing to return numerous queries from The College Fix regarding the controversial incident on the university campus.
Several days after Democratic Representative Maxine Waters called on supporters to harass "anybody from [Trump's] cabinet" whether they be "in a restaurant, in a department store, at a gasoline station," a group of Georgetown students confronted Senate Majority Leader Mitch McConnell and his wife, Secretary of Transportation Elaine Chao, as they were leaving a recent event on Georgetown's campus.
Video of the event, posted on Twitter, shows a group of 5-6 students descending on McConnell and Chao as the two enter a vehicle. The group of students shout at the couple "Why are you separating families?" and "How can you sleep at night?" while blasting audio of illegal immigrant children who were separated from their families by the federal government.
In the video, Secretary Chao confronts the protesters, asking them: "Why won't you leave my husband alone?" A shouting match ensues between Chao and the protesters. At one point a woman, possibly a Secret Service agent, begins ordering the students to "back up." Chao eventually gets into the waiting vehicle, which then drives away.
In spite of the conduct of its students, Georgetown University remains utterly silent regarding the altercation.
We confronted @SenateMajLdr and @SecElaineChao with @ProPublica audio of children separated from their families at the border while leaving a @Georgetown event. We must #AbolishICE & #AbolishCBP! #FreedomforImmigrants pic.twitter.com/ljv70F3F0L

— Roberto (@Roberto62543651) June 26, 2018
Georgetown's entire Media Relations Office ignored numerous emails and phone inquiries seeking comment on the students' behavior. Repeated queries to campus spokespersons Matt Hill, Andrew Debraggio and Rachel Pugh were not returned. An email to spokeswoman Megan Dubyak was returned with an automated reply that she was out of the office until July 2. She had not responded by press time.
The Fix reached employees in the university's media relations department several times by phone. One, a student worker, advised The Fix to try emailing the department. That email was never returned. Two subsequent calls reached another employee both times; that employee informed The Fix that Matt Hill would likely respond to The Fix's queries shortly. Hill never ended up responding.
The video of the clash between students and Chao was posted by student Roberto Cabrera. The video quickly went viral. In the attached thread, Cabrera claimed that Senator McConnell and Elaine Chao are "movers of racism, discrimination and hate."
"It is time for Congress to defund the deportation force. #AbolishICE #AbolishCBP #FreedomForImmigrants," Cabrera tweeted.
Implying the likelihood of future confrontations, Cabrera wrote: "we won't stop telling them the truth wherever they go."
When reached by The Fix for comment, Cabrera declined to comment further. "My reasons to call out Sen. McConnell are attached to my Twitter string under my video," he said.
Calls to the offices of Senator McConnell and Secretary Chao were not returned.
MORE: Professor at conservative speaker's talk attacked by protesters, put in hospital
MORE: Columbia refuses to punish students for shouting down College Republicans speaker
IMAGE: notkoo / Shutterstock.com
Like The College Fix on Facebook / Follow us on Twitter