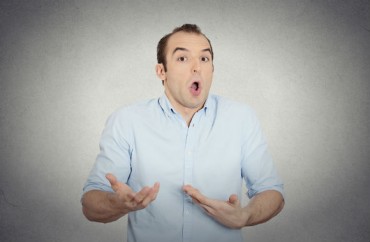 A bill to protect due process rights of accused students that passed the Georgia House but died in a Senate committee is now back in the Senate again.
The Red & Black reports that the entire language of HB 51, except for one provision, has been incorporated into SB 71 through what's known as a substitute amendment.
The Senate bill was making its way through the House when it was amended with language provided by the House bill's sponsor, Rep. Earl Ehrhart, who controls the purse strings for Georgia's colleges and universities in the House.
RIGHT NOW: Rep. Earl Ehrhart presents HB 51, the campus sexual assault bill, to committee. @FOX5Atlanta pic.twitter.com/21ncWjPZ9t

— Claire Simms (@Claire_FOX5) March 21, 2017
The revised bill, approved again by the House, still requires Georgia colleges to report sexual-assault allegations to police, but it's now missing this provision:
However, no disciplinary proceedings based upon an alleged sexual assault shall be conducted by a postsecondary institution without the participation of the victim of such alleged sexual assault.
In other words, colleges could still punish accused students if their accusers refuse to participate in a proceeding.
Something similar happened in Yale University's disciplinary proceeding against its star basketball player Jack Montague, who is now suing the school for due-process violations but lost an important court ruling earlier this month.
The Senate Judiciary Committee tabled Ehrhart's HB 51 after it passed the House by a 2-1 margin, but now it's back in the Senate after the House passed the revised SB 71 by a similar margin.
Ehrhart also sponsored a bill that is now headed to Republican Gov. Nathan Deal's desk. It would strip all state funding – including scholarships and research grants – from private colleges that designate themselves "sanctuary campuses" for illegal immigrants, The Marietta Daily Journal reports.
Like The College Fix on Facebook / Follow us on Twitter
IMAGE: Shutterstock